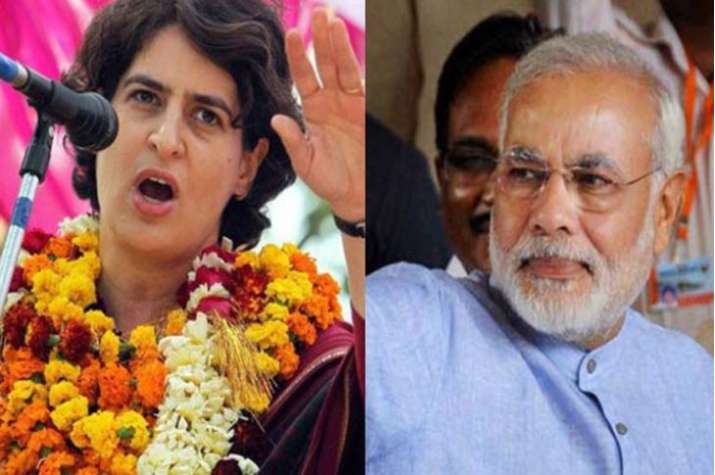 Congress Party has missed a huge opportunity by not fielding Priyanka Gandhi against Prime Minister Narendra Modi in Varanasi Lok Sabha election 2019.
I would have, rather, the people of India would have loved to see the contest between two biggies.
If Congress party chose not to field Priyanka, then she should not have entered active politics. The latest decision means the last trump card of Congress Party has gone wasted. Either the party doesn't have the confidence, or they feel that Priyanka can't win. It looks like Congress has quit the game even before playing.
Ever since Priyanka entered active politics, people of India were comparing her to her grandmother Indira Gandhi and the Congress party was thinking of her as their 'Taranhaar' (saviour) who could have got the grand old party back on track.  All those hopes have vanished now.
Maybe Priyanka is not contesting because of her brother Rahul Gandhi as she never wants to overtake her brother. I felt that it would have been better if she would have contested. At least there would have been some hope of winning, which could have then given an extra chance and time to Rahul to be groomed all over again.  Another five-year gap is a long time, could be fatal for the party and the leadership.
With this decision, not only Rahul and Priyanka, but the entire Congress has gone on to the backfoot. The message goes out that Congress party has believed that they will not win and are not worthy of a fight too.
By giving the ticket to Ajay Rai, the message is clear that we don't want to contest. They have put forward the candidate who lost last elections by over 5 lakh votes. It is no more Modi vs Priyanka, which people were waiting for.
What next for Congress? Is this an end of Gandhis-led Congress Party? Your guess is as good as mine.
 Until then, wait and watch.
Also Read | No surprise: Priyanka Gandhi was never contesting elections
Also Read | Priyanka Gandhi sits out as Congress fields Ajay Rai against PM Modi in Varanasi
Read | No Priyanka Gandhi vs Narendra Modi: Congress again fields Ajay Rai from Varanasi; Here's all you need to know about him
Watch | Priyanka Gandhi: Taking centre stage from the shadows