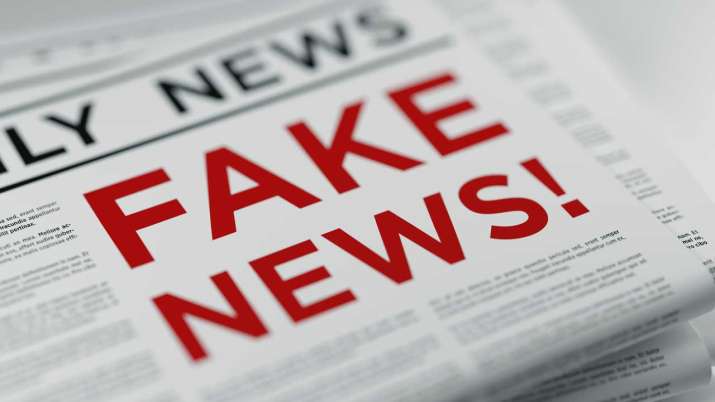 In the midst of Lok Sabha election 2019, two letters, of unknown origins, have managed to hog the limelight and news air time for two successive days. The story of both the letters started early in the morning with media reports about them being sent to the government, followed by the government denying receiving them and finally alleged signatories refusing to acknowledge their existence. 
Mystery of green light 
Media and audiences alike were left baffled by the theory of green light yesterday. According to reports, Congress had written a letter to Ministry of Home Affairs on Wednesday, claiming that a green laser light, possibly from a sniper gun, was pointed at Rahul Gandhi during his rally in Amethi. Soon, MHA came out with a statement denying any breach in Congress chief's SPG security cover, while stating that green light was found to be coming from the camera of a photographer hired by the party. The ministry added that it never received the written complaint letter, even as a copy of it was widely being circulated in media. 
Also read | Congress claims green laser was pointed at Rahul Gandhi, MHA says it was mobile flash
Also read | Congress denies writing letter on Rahul Gandhi's security to MHA
Letter by veterans 
As if history was repeating itself, today morning another letter became popular. This time media reports claimed that Army veterans have written a letter to the President of India, requesting him to stop the misuse of defence forces in political propaganda. The letter claimed quoted military veterans, including ex-chiefs, as saying that it is a matter of considerable concern and disquiet among both the serving and the retired personnel that the armed forces are being used to pursue a political agenda. In the disputed letter, the military veterans expressed disappointment over the usage of photos of Indian Air Force pilot Abhinandan Varthaman and other soldiers at election campaigns. The letter was reportedly signed by 150 veterans. But when media got in touch with them, several senior army officials denied signing it and president's office denied receiving it. 
Also read | Army veterans express outrage over using armed forces for political gains in a letter to President
Also read | Veterans' letter provokes controversy, two deny consent
Fake news or propaganda? 
So to sum up reports, no one sent the letters, no one received them and yet there was a furor. What exactly happened? Was it a classic case of fake news or propaganda machine hit a new low? 
Facts that raise doubts on letters' authenticity
Source of the letters: 
The Congress letter was shared by news agency ANI, but where the agency got it from is unknown. The other letter was reportedly picked from WhatsApp, infamous social media app for spreading rumours. The story was filed by several media outlets, including news agency PTI. 
Also read | 1 in every 2 Indian receives fake news about elections via Facebook, WhatsApp: Survey
No or wrong letterheads: 
The green light letter was written a letterhead which was different from the one used by Congress and had signatures of senior party leaders Ahmed Patel, Jairam Ramesh and Randeep Singh Surjewala. The veteran letter was once again on a plain paper and had signatures of 150 retired army officers. 
Authors denying writing them: 
Congress party outrightly denied writing or sending any such letter. Senior Congress leader Abhishek Manu Singhvi, while addressing a press briefing at party headquarters in New Delhi, said no letter was addressed to the home ministry. "Rahul ji is an SPG protectee. And the responsibility of maintaining his security cover rests on their shoulders," he added.
When asked how ANI news agency procured a letter undersigned by party leaders, he said, "Mujhe kya pata. Aap ke biraadari ke log hain; aapko pata hona chahiye. [How would I know? They belong to your profession; you should know.]"
To verify the authenticity of today's letter, ANI spoke with several signatories and all but one denied signing it. The army veterans slammed the contents of the letter and said that the defence forces have always remained apolitical and labeled the letter as a classic case of fake news.  
Also read | Lok Sabha Elections 2019: Here's how you can report fake news or rumours on WhatsApp
"We in the services have always done what the Govt in power ordered us, we are an instrument of the state. We are apolitical. Anyone can say anything and then sell it as fake news, I don't know who this gentleman is who wrote this(purported letter to President)," General SF Rodrigues told ANI.  
Air Chief Marshal NC Suri said that the letter has not been written by Admiral Ramdas as it says. " This is not Admiral Ramdas' letter (purported letter written by armed forces veterans to President) & it has been done by some Major Chaudhary. He has written this and it was coming on WhatsApp & emails. 
"To put an end to it, I wrote that armed forces are apolitical and support the politically elected government. And no, my consent has not been taken for any such letter. I don't agree with whatever has been written in that letter. We have been misquoted."
Former Army Vice Chief Lt General ML Naidu, who is mentioned at 20th in the list of armed forces veterans who purportedly wrote the letter to President, also denied signing it. 
Whereas, Major General Harsha Kakkar (who is 31st on the list of armed forces veterans who purportedly wrote the letter to President) said that he did. "Yes, I had given my consent for being a signatory to the letter. I had given my consent only after knowing the contents of it," the officer told the news agency. 
Also read | Facebook removes 103 pages, accounts linked to Pakistan's ISPR
Who benefitted from these fake news/propaganda: 
As far as the impact of these two propagandas goes, it seems like no one party or individual befitted, at least not upfront. Only possible outcome of this seems to be ensuing chaos in the middle of the biggest democratic exercise. 
Political experts across the globe have been red-flagging Indian Elections for a possible large scale meddling by vested groups via fake news and propagandas. Social media giants Google and Facebook, which also owns WhatsApp, have been working hard to limit its impact on the ongoing general elections. 
Will they succeed or will fake news take the narrative of Lok Sabha elections out of our hands? 
Also read | Twitter bots meddling in Lok Sabha polls: How fake accounts boosted pro-Modi, anti-Modi trends