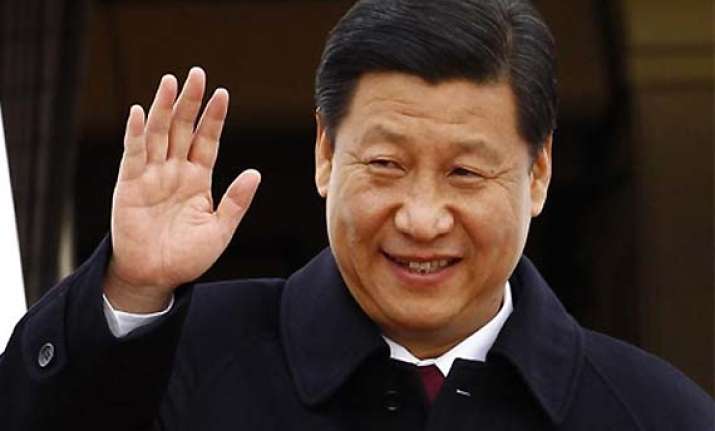 Beijing, Feb 15: China's new Communist Party leader Xi Jinping has warned cadres of a Soviet-style collapse if the party is confronted with ideological dissent, military disloyalty and corruption, the deadly mix that led to the dramatic disintegration of once mighty Soviet Union. 
China must heed the still "deeply profound" lessons of the former Soviet Union, where political rot, ideological heresy and military disloyalty brought down the governing party, Xi, 59, reportedly told party leaders during his tour of Guangdong province in December last year soon after his election as the General Secretary of the ruling party a month before.  
"Why did the Soviet Union disintegrate? Why did the Soviet Communist Party collapse? An important reason was that their ideals and convictions wavered," the New York Times, which has obtained the summary of his comments, quoted Xi as saying.  
Official media, which covered his visit to China's richest province, did not publicise his remarks.  
"Finally, all it took was one quiet word from (the last Soviet leader) Mikhail Gorbachev to declare the dissolution of the Soviet Communist Party, and a great party was gone," he said about the dramatic collapse of the Soviet Communist Party in 1991.
"In the end, nobody was a real man, nobody came out to resist," Xi said, referring to the collapse of the mighty Soviet Union after the 74-year-long rule by the Soviet Communist Party.
About Chinese Communist Party whose iron-fisted rule of the country entering 64th year, he said, "We're a major power, and we absolutely cannot allow any subversive errors when it comes to the fundamental issues."
In some ways, Xi's warnings were not new as the lessons of the Soviet collapse are part of the curriculum of schools run by the CPC to enlighten its cadre about hidden dangers and threats to the party's rule.