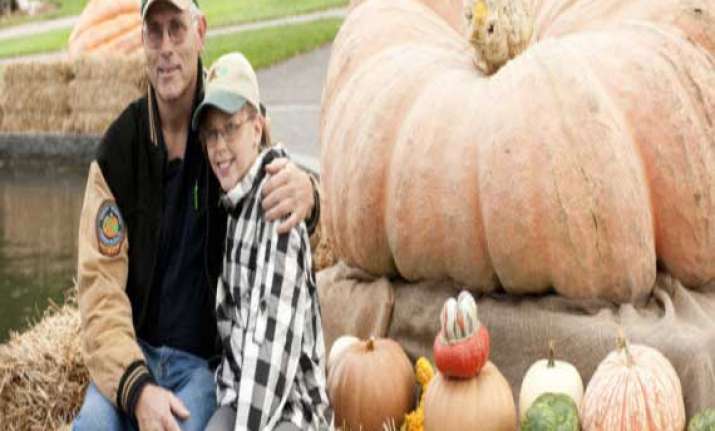 New York: A pumpkin, believed to be the biggest recorded, was the centrepiece of a huge sculpture made from pumpkins in the New York Botanical Garden on Sunday.
The sculpture was a mass of fanged plants and vines surrounding the 2,032 pound (921 kilogram) pumpkin, which is from Napa Valley, California.
It was carved to resemble a bee-hive with large wasps, made from other pumpkins, buzzing around it.
"We came up with the concept of carnivorous plant," said Master Carver Ray Villafame.
"The pumpkin was almost custom made for this design. It has a bunch of creases in it, so right now what we're doing, we're making the carnivorous plant look like it's got its vine wrapped around the pumpkin, squeezing it."