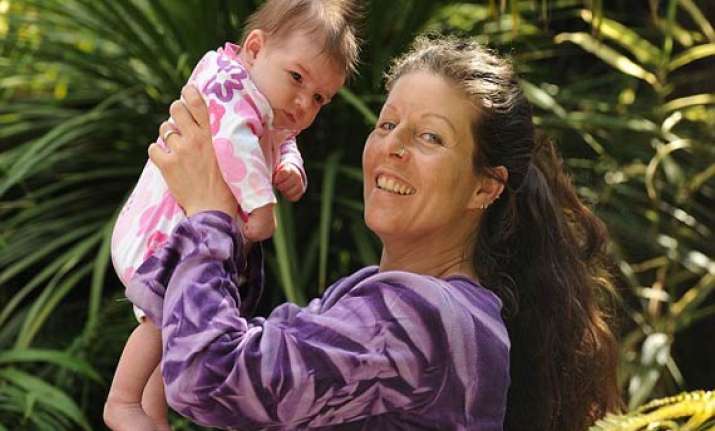 New Delhi: A woman gave birth to her first child two-and-a-half years after her husband died of cancer, fulfilling his dying wish.
Beating odds of 100 to one, Karen Steer conceived her daughter using sperm harvested from her husband, John, when he was dying of the disease.
John and Karen Steer had been together for 18 years after John was diagnosed with lung tumour in 2010.
But determined to fulfill her promise to make her husband a father, the widow vowed to keep trying.
After four rounds of IVF, 41-year-old Karen Steer successfully managed to conceive the baby in this rare case in medical history.
Her first IVF had failed just two days after her husband's death.
Before embarking on her fourth round of IVF she was warned there was just a one in 100 chance of success due to her age and egg quality.
The baby has been named Johren by mother who says it is a combination of both her parents' names.