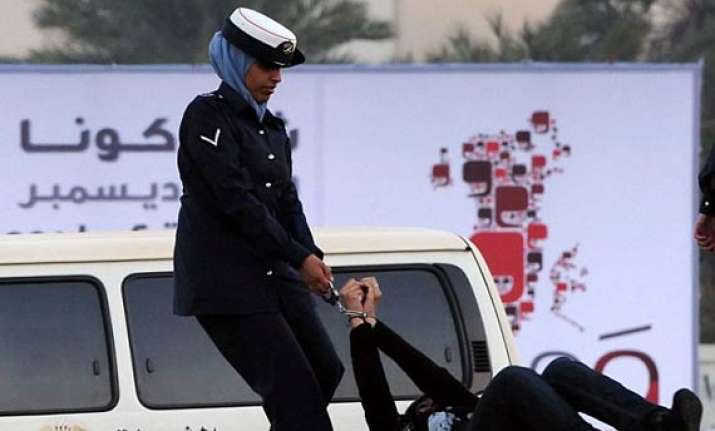 Manama, Dec 18:  A human rights activist in Bahrain  was handcuffed and later hit by a policewoman during clashes between police and protesters, reports Daily Mail.

Zainab al-Khawaja, 27, was arrested after police fired teargas to break up a demonstration by several hundred people on the outskirts of the capital, Manama.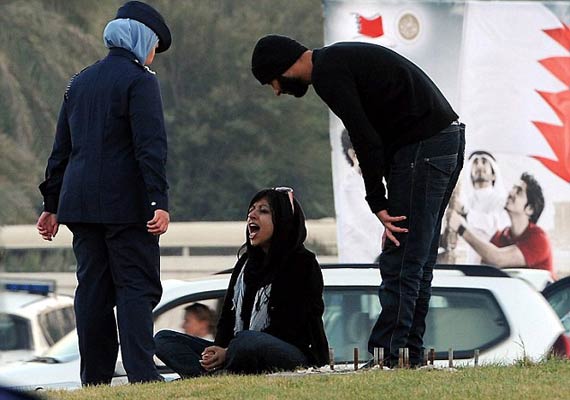 Zainab and several other women staged a sit-in protest trying to block a main road. The other women fled the scene but Zainab  refused.

The video posted on YouTube shows a policewoman talking to her, before another policewoman arrives and drags her away from the roundabout but her handcuffs.

Zainab was then dragged to a van where she is hit while on the ground.  The activist has since been charged with assaulting a police officer, taking part in an illegal gathering and inciting hatred against the current regime.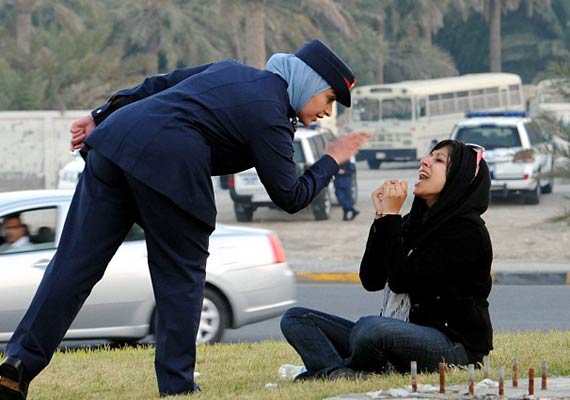 Zainab's  sister, Maryam, has refuted the charges. 'How can she assault anyone, in handcuffs? It is nonsense but we expect nothing less from this regime.

'Human rights abuses are continuing daily. It is business as usual,' she told The Times, speaking from London.

The government confirmed that Zainab al-Khawaja has been arrested and said the demonstration was an illegal gathering.

 'Al-Khawaja resisted arrest by laying down and female officers had to physically remove her from the site,' the government said.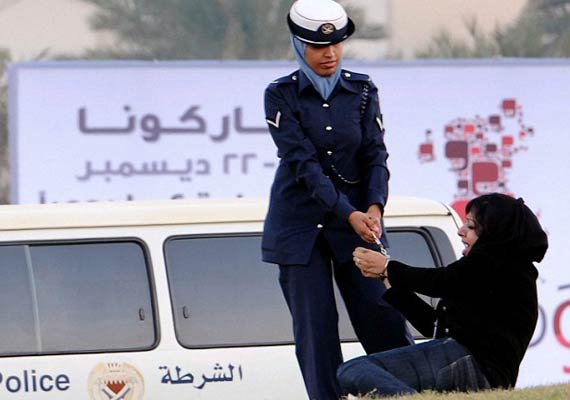 Zainab's father, Abduljalil al-Khawaja, was sentenced to life imprisonment in June by a military court after being accused of plotting a coup to overthrow the monarchy.

Several other members of the family are in jail and Zainab al-Khawaja has been detained several times since the uprising began in February.
A report by a panel of human rights experts in November found that Bahraini security forces had used excessive forces and carried out the systematic abuse of prisoners, including torture, when the regime sent in troops to crush the uprising in March.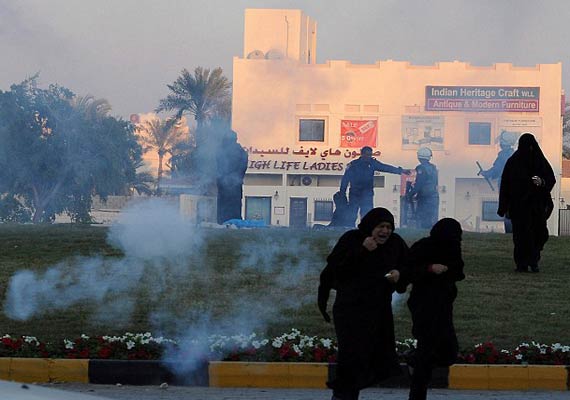 Bahrain's King Hamed bin Isa Al-Khalifa has pledged to act upon the report's findings and punish those responsible.