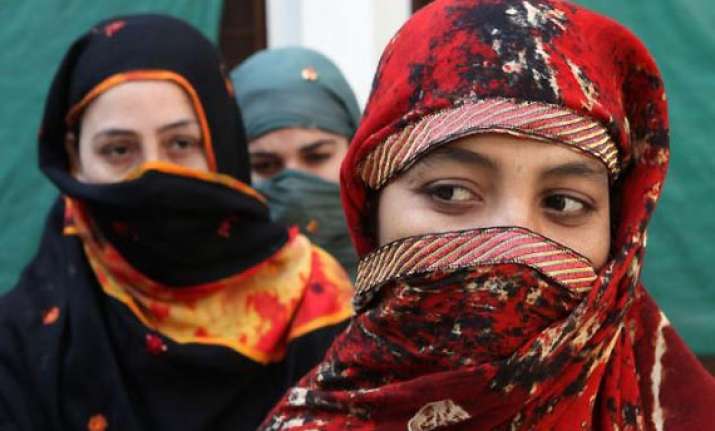 Islamabad: Pakistan's constitutional body which gives legal advice to the government on religious issues has said a man does not need his wife's consent for a second marriage, prompting angry reactions on social media.  
The Council of Islamic Ideology, known as CII, said the Pakistani laws regarding second marriage of a man in the presence of first wife were against religious principles.  
"Sharia allows men to have more than one wife and we demanded that the government should amend the law," Council's chairman Maulana Mohammad Khan Sheerani told reporters yesterday after a meeting on the issue.  
Sheerani said seeking permission from one's wife before entering into another marriage is not necessary.  The council met in Islamabad and analysed the existing family laws in Pakistan.
Sheerani said Islamic Sharia law does not require permission from a wife before a man enters into another marriage, while according to the Muslim Family Law 1961, permission from any existing wives is mandatory.  He said this was contrary to Islamic Sharia law.