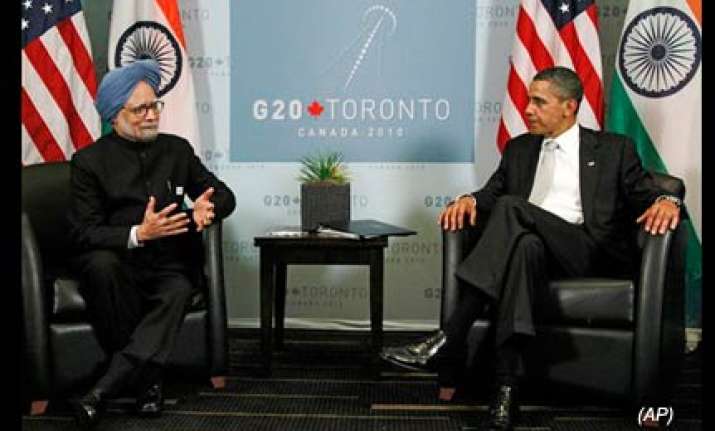 TORONTO: Prime Minister Manmohan Singh and US President Barack Obama on Monday held their second substantive dialogue in two months, during which they are understood to have discussed terrorism, global economy and other issues of mutual concern.
Singh and Obama met on the sidelines of the G20 Summit here and are believed to have discussed the situation in the region.
This was the first meeting between the two leaders after they met and reviewed bilateral ties on the sidelines of the Nuclear Security Summit in Washington in April.
Ahead of the meeting, Obama told reporters: "Whenever the Indian Prime Minister speaks, the whole world listens to him."
During the meeting, the two leaders are also understood to have discussed about the global economic recovery and the G20 Summit. At the Summit, India and the US had cautioned against winding up of the government funding. PTI