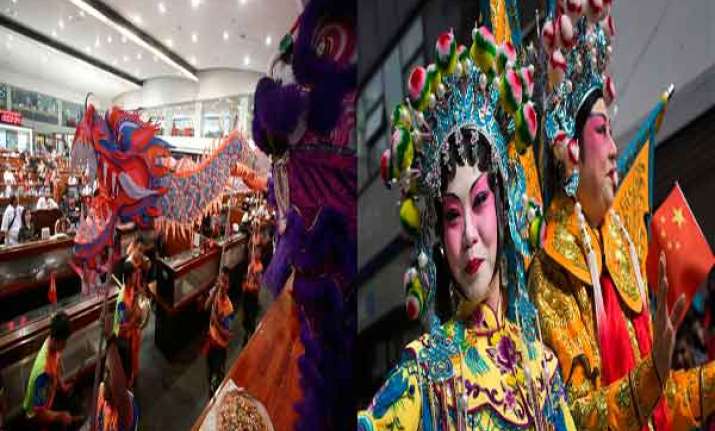 New Delhi: Chinese New Year starts with the New Moon on the first day of the new year and ends on the full moon 15 days later. The 15th day of the new year is called the Lantern Festival, which is celebrated at night with lantern displays and children carrying lanterns in a parade.
Last Friday saw the start of the Chinese new year and millions of people around the world  are celebrating it with joy.
New Year's Eve and New Year's Day are celebrated as a family affair, a time of reunion and thanksgiving. The celebration was traditionally highlighted with a religious ceremony given in honor of Heaven and Earth, the gods of the household and the family ancestors.
Here are some pics of the celebration from around the world