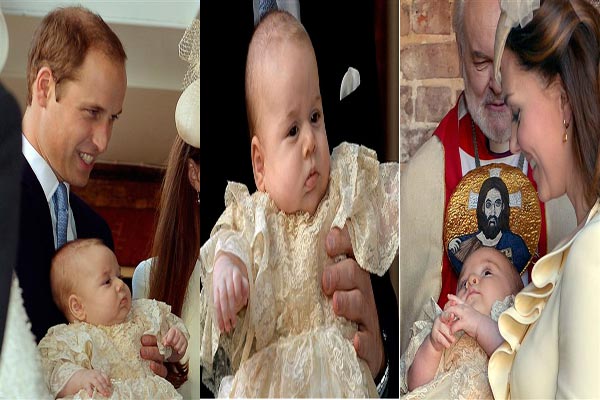 Britain: The three-month-old future king was christened by the Archbishop of Canterbury in the Chapel Royal at St James's Palace yesterday in an historic ceremony which brought together four generations of the Royal Family.
Prince George was dressed in a handmade replica of Queen Victoria's daughter's christening robe.
There were just 23 guests present, giving the christening a feel of a family gathering.
Here are the pics: