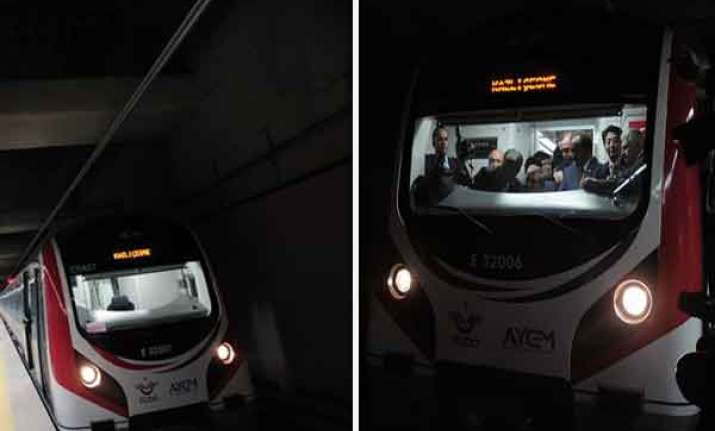 Istanbul:Turkey officially launched an undersea commuter train on Tuesday . It connects the Asian and European sides of Istanbul.
The project aims to ease Istanbul's heavy traffic and reduce Travel time between the two sides of the Bosporus to four minutes.
The train can carry  almost 75,000 passengers per hour and around one million passengers per day.
Here are the pics: