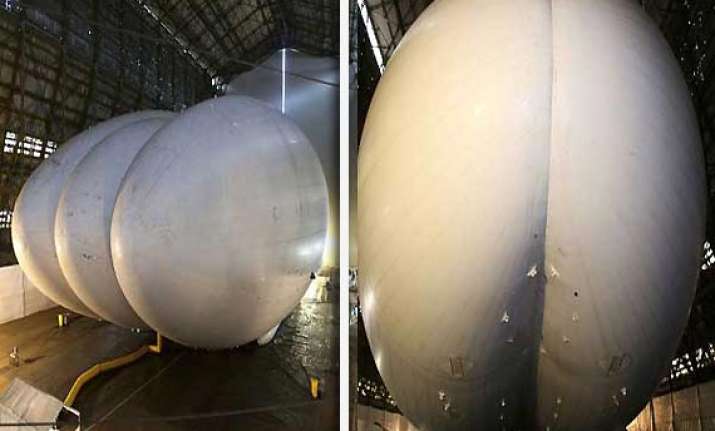 New Delhi : A 300 feet long monster, which is part plane, airship and helicopter, capable of flying non-stop for three weeks without refueling has been unveiled in Britain.
Known as the HAV304, it is 113ft (34m) wide and 85ft (26m) high when in its fully helium-inflated state.
It  is the world's longest aircraft. That's longer than the Airbus A380 airliner and almost as long as Big Ben is high.
It is also almost 30ft (8m) longer than the airlift cargo aircraft Antonov An-225, which was until now the longest aircraft ever built.