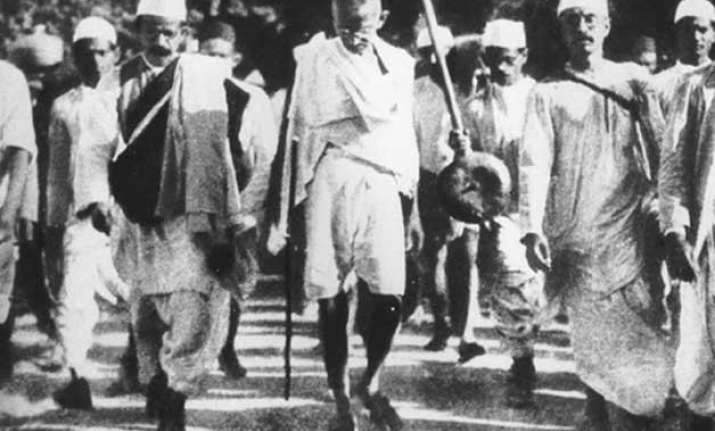 Johannesburg: Over 3,000 people from all walks of life today participated in the annual charity walk here in honour of Mahatma Gandhi, who proposed his philosophy of Satyagraha while living in South Africa.  Ministers, beauty queens and media personalities joined families in the 30th anniversary celebrations of the Gandhi Walk hosted in the sprawling Indian township of Lenasia, south of here.
The walk was led by two Gandhi look-alikes dressed in the traditional dhoti worn by the iconic Indian leader.
Looking the perfect picture of the aged Gandhi, 80-year-old Thakor Ramjee travelled 600 km to join the event.  Organisers said the latest edition of the walk was a double celebration as this year marked the 30th anniversary of the walk as well as the centenary of Gandhi's return to India from South Africa.
Two trees were planted on the premise of the Gandhi Hall in Lenasia to mark the milestone events.  The walk was originally started as a fundraiser to complete the community hall named after the iconic leader.  After the completion of the project, the event continued to raise funds for a variety of charitable and welfare organisations.
The walk was followed by an all-day entertainment Mela of Indian and South African dance and songs.  Mayor of Johannesburg, Parks Tau, and Indian High Commissioner Ruchi Ghanashyam also attended the event.