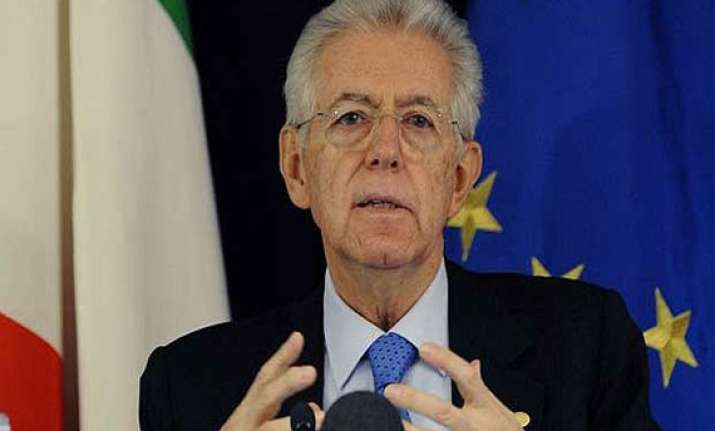 Rome, Feb 15: Italian premier Mario Monti has said that his government would "guarantee the correct governance" of Italian defence and aerospace company Finmeccanica, after its CEO Giuseppe Orsi was arrested on suspicion of corruption.
Monti said he was sure that prosecution would "do their duty" in Orsi's case.
He said that following Orsi's arrest on Tuesday, it was important that the government was "able to intervene with some measures to guarantee the correct governance of the company and the whole group."
Monti referred to a statement made by his economy minister Vittorio Grilli on Tuesday, which said the ministry was working to make sure that Finmeccanica adopts a system of governance that provides management continuity, protects shareholders' interests and guarantees transparent decision-making.
The prime minister had previously spoken out on this topic, saying that anti-corruption measures need to be reinforced at a national level.
Italian police arrested Orsi, the chief executive of Italy's largest defence and aerospace group, as part of an investigation into alleged international corruption.
He is under investigation in a case involving the payment of bribes in the 500 million euro ($670 million)  sale of 12 helicopters to India.