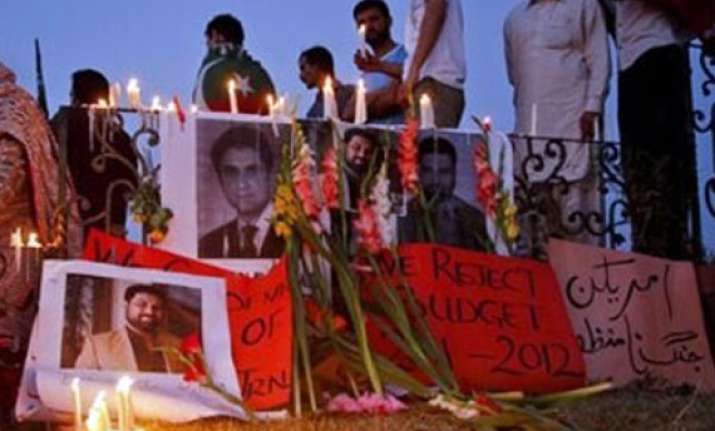 Islamabad, Jan 18: A journalist working for the Voice of America was shot dead by Taliban fighters in northwest Pakistan on Tuesday.

Mukarram Khan Atif was attacked at a mosque near his home at Shabqadar town, 35 km from Peshawar, the capital of Khyber-Pakhtunkhwa province.

Two gunmen on motorcycles arrived at the mosque during evening prayers.

One of them entered the mosque and shot Atif in the head before fleeing, police said.  Atif was taken to a nearby hospital in a critical condition but succumbed to his injuries.  A prayer leader was injured in the attack. 

The banned Tehrik-e-Taliban Pakistan claimed responsibility for the killing.

Taliban spokesman Ensanullah Ehsan told reporters in the country's northwest that Atif was killed as had not heeded the militants' warnings to "stop anti-Taliban reporting". 

Besides working for VOA's Pashto language Deewa Radio, Atif was a correspondent for Dunya news channel and a former president of the Mohmand Agency Press Club. 

He belonged to the Mohmand tribal region.  Atif's friends told VOA that he had received threats from militants in the past.

He and his family were forced to move to Shabqadar from their home in Mohmand Agency due to the threats.

Journalist groups condemned the killing of Atif and urged the government to take strict action against his killers.  Reporters working for VOA's Deewa and Mashaal services say the Pakistani Taliban have publicly threatened them for working for an American organisation.