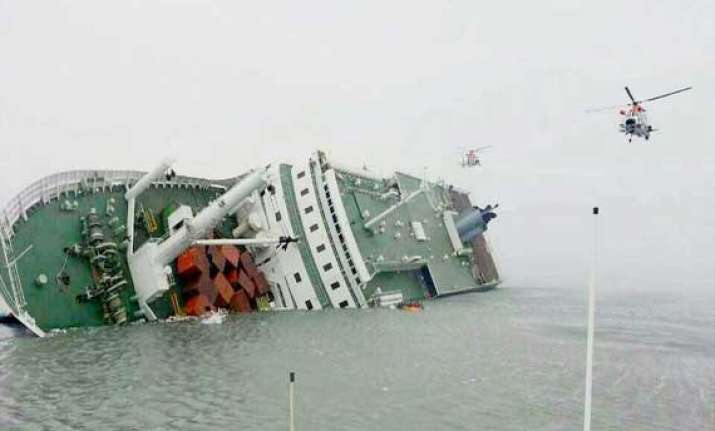 Seoul, South Korea: Police say a high school vice principal who had been rescued from a sinking South Korean ferry has been found hanging from a tree.
The news of the death came on Friday as rescuers scrambled to find hundreds of people still missing from the ferry and feared dead. The passengers included 325 second-year students from Danwon High School heading to a southern island on a four-day trip.
A police officer says the vice principal, identified only by his surname Kang, was found dead on the island of Jindo where rescued passengers have taken shelter. The officer spoke on condition of anonymity citing department rules. He didn't elaborate.
The ferry sank on Wednesday.
Officials have confirmed death toll upto 28 deaths. But that number is expected to rise sharply as about 270 people are missing.