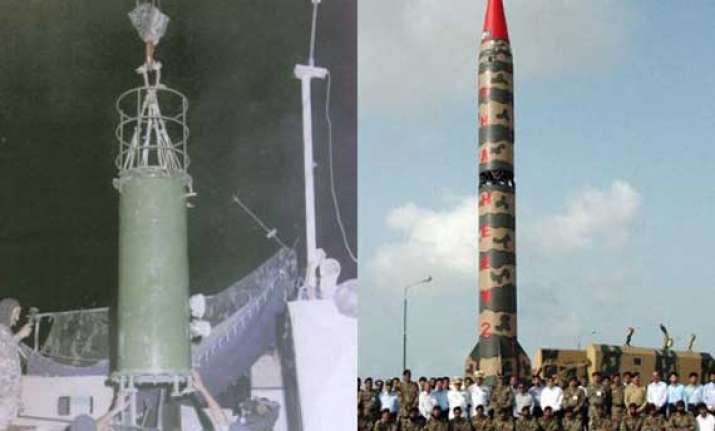 Washington:  The absence of any mechanism to prevent the use of atomic weapons by India and Pakistan worries the United States, even as their nuclear arsenals make war unthinkable, a top Pentagon official has said.
"Pakistan and India, obviously, have a history of very tense relationships. Both countries possess nuclear weapons, which I know the Indian government recognises is the kind of weaponry that makes war really unthinkable, yet another reason for making it more unthinkable," said Deputy Secretary of Defense Ashton B Carter.
"I think the leaders on both sides recognise that," Carter told PTI in an interview.
"Therefore, our principal concern is that there not be any mechanism that could lead inadvertently to the use of nuclear weapons or resort to nuclear weapons. That's my principal worry, as was during the Cold War (the) principal worry with respect to the US and the Soviet Union," he said.
Carter said he did not think the leaders of India and Pakistan "were crazy enough or foolish enough" to use nuclear weapons against one another's people, but "there was always the possibility that this thing could get out of control".
Ahead of a visit to the region, including Afghanistan, India and Pakistan, Carter said the Obama administration is trying very hard to keep the momentum going with Pakistan which it regained about five or six months ago.
"We all need, I think, a good security relationship with Pakistan. They have internal challenges, and I think they're increasingly seeing that the internal insurgency in Pakistan is a threat to the Pakistani state," he said.
"And that, in turn, is a threat to Afghanistan, because those insurgents (come over the) border in Afghanistan, and that's a threat to India, because those groups have shown the willingness and the capability to make attacks in India."