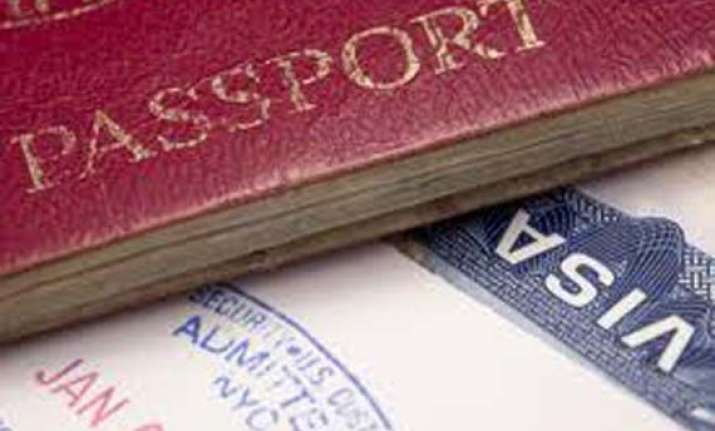 Washington, Feb 28: US officials have expressed concern that the impending spending cuts may increase wait times in issuing US visas particularly in countries like India, China, and Brazil.
The sequestration would cut all State Department budget "by a fair percentage point," spokesperson Patrick Ventrell told reporters Wednesday in response to question about the impact of sequestration - $85 billion in cuts this year and $1.2 trillion through fiscal 2021 - that kicks in Friday.
Part of a 2011 deal to increase America's debt limit, the cuts, half in defence and half in non-defence programmes, were deliberately designed to be painful to make the Congress act on the nation's mounting deficit.
"But one of the things we are very concerned about is we've had a huge influx of hiring of new consulate officers we sent out to hotspots like India, China, Brazil, where you have lots of middle class folks who are trying to come to the US for the first time and visit and spend their money," Ventrell said.
"It's good for the American economy. And so we are concerned that if sequestration happens, we could have major setbacks in really the herculean effort we've made to reduce wait times," he said.
The spokesperson said the wait times in India Brazil and China "have gone from hundreds of days down to a couple of days for people to come visit the US."
"And every one of those folks is coming to spend their money here in our economy, and so we do have some significant concerns, he said.
While "it's impossible to say exactly how it would impact in each individual country, Ventrell said, "there's no doubt in my mind and those who look at this closely that one of the areas that there'll be an impact on, obviously, is our ability provide consular services."
"And so we're concerned about that and it took a lot of effort to get us to reduce those wait times, and a lot of new hiring, a lot of new staff," he added.
With positions hardened on both sides, expectations were low that a White House meeting on Friday between President Barack Obama and congressional leaders, including opposition Republican, would produce any deal to avoid the cuts.