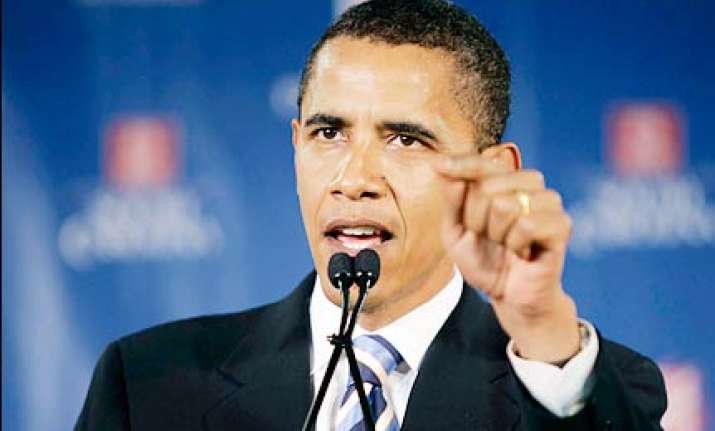 Washington: President Barack Obama on Monday  said that his strategy in Afghanistan is working and reaffirmed that the US would start gradual withdrawal of troops from the war-torn country from July 2011.  
"We now have a strategy that can work. We've got one of our best generals in Dave Petraeus on the ground," Obama told the CBS News in an interview telecast Monday morning, but was recorded on Friday.  
"I've been very clear that we are going to move forward on a process of training Afghans so that they can provide for their own security and that, by the middle of next year, by 2011, we are going to start thinning out our troops and giving Afghans more responsibility," said the US President.  
If I didn't think that it was important for our national security to finish the job in Afghanistan, then I would pull them all out today, because I have to sign letters to these family members when a loved one is lost, he said.  
"I will tell you that I have not met a single young man or woman who's in uniform right now who's served in Afghanistan who doesn't think that that's an important mission," he said. PTI