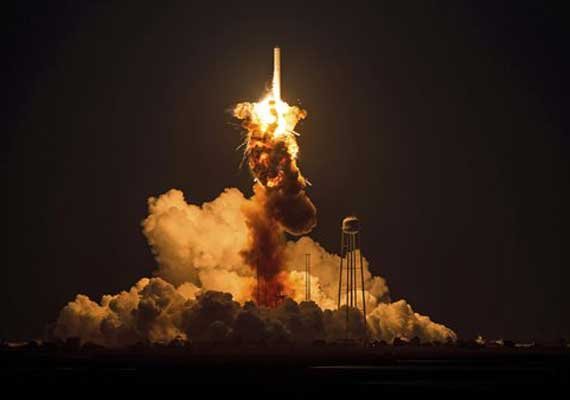 Shares of Orbital Sciences tumbled in Wednesday morning trading after the aerospace company's unmanned rocket bound for the International Space Station exploded moments after liftoff on Tuesday evening.
No injuries were reported.
The Orbital Sciences' Antares commercial supply rocket blew up over the beachside launch complex at Wallops Island in Virginia. The company said everyone at the site had been accounted for, and the damage appeared to be limited to the facilities.
NASA is paying billions of dollars to Orbital Sciences and the SpaceX company to make deliveries to the Space Station, and it's counting on SpaceX and Boeing to start flying U.S. astronauts to the orbiting lab as early as 2017. This was to be the fourth flight by Orbital Sciences to the Space Station.