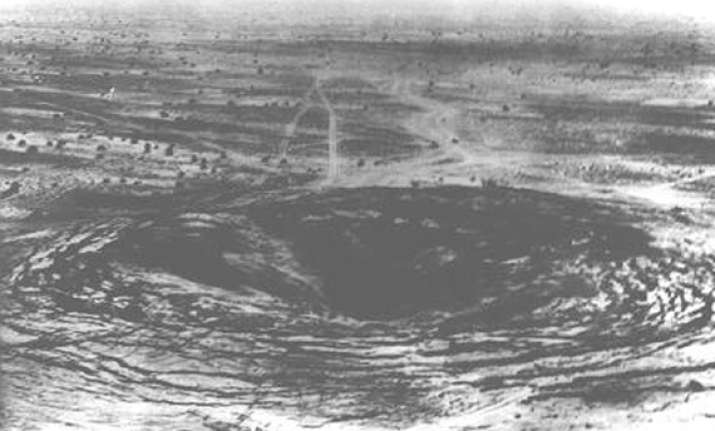 Washington, Dec 6: US intelligence agencies put a low priority on predicting India's first nuclear test as it concluded that the step would have minimal strategic impact, declassified documents said Monday.

US papers retrieved by George Washington University's National Security Archive found other Western countries also doubted India would carry out a nuclear test but that a Japanese diplomat accurately forecast the 1974 test.

A secret US intelligence memo, produced in 1972 when Richard Nixon was president, said India was clearly capable of producing nuclear weapons and admitted that preparations may "not come to our attention."

"A relatively modest priority has been attached to relevant intelligence collection activities," the memo said, adding that the immediate strategic significance of an Indian test would be "negligible."

"By entering the nuclear club, India would gain the satisfaction of demonstrating its scientific and technical progress. However, India is years away from developing a credible nuclear deterrent against the only prospective enemy with a nuclear capability -- China," it said.

Nixon had troubled relations with India, which tilted increasingly toward the Soviet Union as the United States reconciled with China and sided with Pakistan in the 1971 Indo-Pakistan War that led to Bangladesh's independence.

The secret intelligence review acknowledged US policy had an impact on India's decision-making on nuclear weapons, saying there was "little doubt" that Nixon's announcement of his China trip changed New Delhi's calculations.

Indian prime minister Indira Gandhi said the Pokhran-I test in 1974 was for peaceful purposes, despite criticism overseas. India declared itself a nuclear power after another test in 1998, which led rival Pakistan to carry out a similar explosion.

The 1974 test led to decades of isolation for India on international nuclear markets, with restrictions only being eased in recent years as the United States has sought to improve relations with the world's largest democracy.

A 1972 declassified cable said that a Japanese diplomat in New Delhi, Ryohei Murata, advised that India was readying a nuclear test in the desert of Rajasthan for reasons of "prestige" and as a signal to China.

But the State Department downplayed Murata's warning, saying he did not represent official views from Tokyo and that diplomats from Britain and Canada were less convinced of an Indian nuclear test.