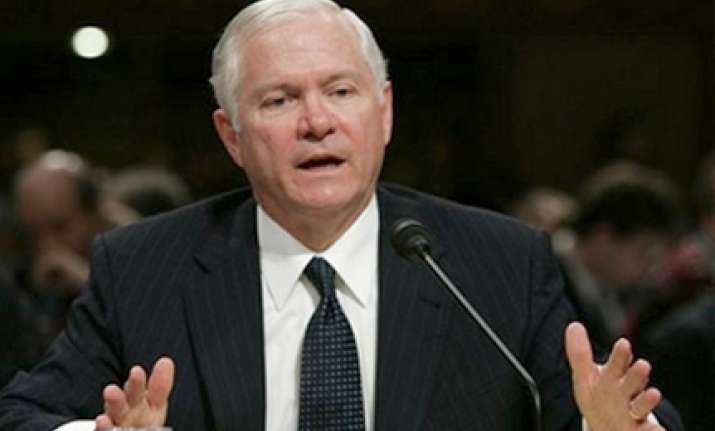 The United States has said that it is undertaking a major build-up of forces in eastern Afghanistan -- a stronghold of the Haqqani faction -- for a decisive push against terrorists' safe havens close to the borders of Pakistan.
Disclosing this, US Secretary of Defence Robert Gates hinted that the operation could be one 'on both sides of the border.'
His comments came as he voiced concern over leaks by whistleblower website 'WikiLeaks' that Pakistan's military intelligence was maintaining links with Taliban and Al Qaeda.
 "We are increasing cooperation with the Pakistanis in terms of working on both sides of the border, in terms of trying to prevent people from crossing that border. We are increasing our forces in eastern Afghanistan that will help us do this," Gates told ABC's programme 'This Week'.
US and North Atlantic Treaty Organisation forces which would swell to almost 150,000 by September this year have so far only concentrated on flushing out Taliban from their southern Afghanistan strongholds of Helmand and Kandahar.
The American forces are yet to launch a major foray into eastern Afghan provinces of Paktia, Khost, Paktikia, Gardez, Logar and Ghazni which are a bastion of warlord Jalauddin Haqqani.
According to US intelligence estimates, the Haqqani network now run by Jalauddin's eldest son Sirajuddin has between 3,000 to 5,000 heavily armed cadres. PTI