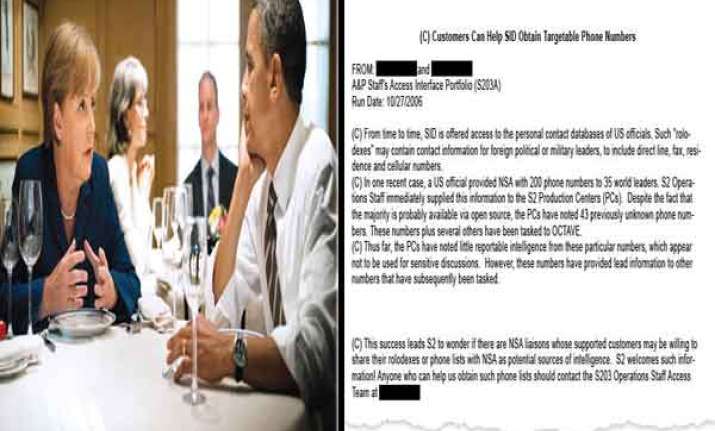 London: According to a classified document provided by whistleblower Edward Snowden, US National Security Agency (NSA) monitored the phone conversations of 35 world leaders after being given nearly 200 phone numbers of these leaders by an official in another US department.
The revelations came after Germany demanded answers from Washington over allegations that Chancellor Angela Merkel's phone was bugged by the Americans
A report in The Guardian said, the staff in the White House, state department and the Pentagon were urged to share the contact details of foreign politicians.
The document notes that one unnamed US official handed over 200 numbers, including those of the 35 world leaders, none of whom is named. These were immediately "tasked" for monitoring by the NSA.
The White House did not deny the bugging, saying only it would not happen in future.