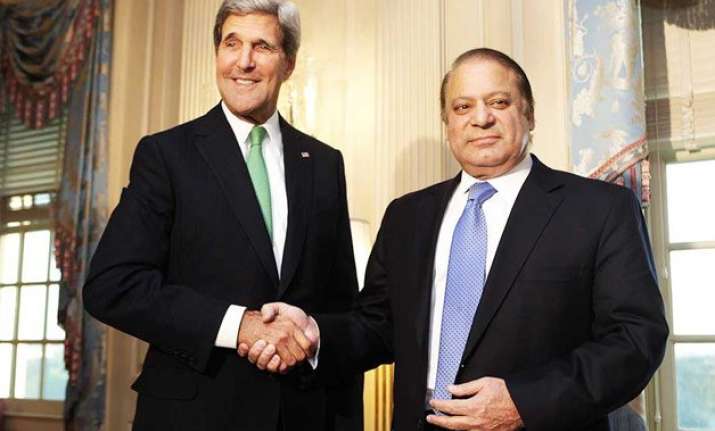 New Delhi: The United States has warned Pakistan that it will withhold $300 million assistance if it doesn't crack down on militants targeting US and Afghanistan.
"The Pentagon could delay payment of $300 million to Pakistan as the US Congress made part of this year's $1.1 billion payment contingent on Pakistan's willingness to crack down on the Haqqani network," Washington Post quoted US and Pakistani officials as saying in a report.
Since 2002, Pakistan has received about $1 billion a year under a US program meant to reimburse it for costs incurred fighting militants near the Afghan border.
Under a law passed in 2014, US must withhold some of funds if Islamabad doesn't take adequate steps to disrupt the Haqqani network, a Taliban ally.
"What we're doing with the government of Pakistan is having a clear and candid conversation with them about that requirement and about the concerns we have with regard to the Haqqanis," a senior US official said.
The official also said that the Pentagon hasn't decided whether to certify that Islamabad has done enough to counter the Haqqanis, which is necessary for the country to avoid losing a chunk of its 2015 allocation.
Meanwhile, Pakistan Foreign Ministry spokesman Qazi Khalilullah said that his country is in consultations with Washington on various issues and action is being taken against all enemies of Pakistan and Afghanistan.
The Minister further said that his government is targeting all jihadist groups in its territory.
On the other hand, Dawn news publication of Pakistan reported on Thursday that the US decision to discontinue the aid was conveyed to the Pakistani mission in Washington and authorities in Islamabad.
Also yesterday, the White House once again said it has no announcements about President Barack Obama meeting Prime Minister Nawaz Sharif despite media reports in Pakistan.