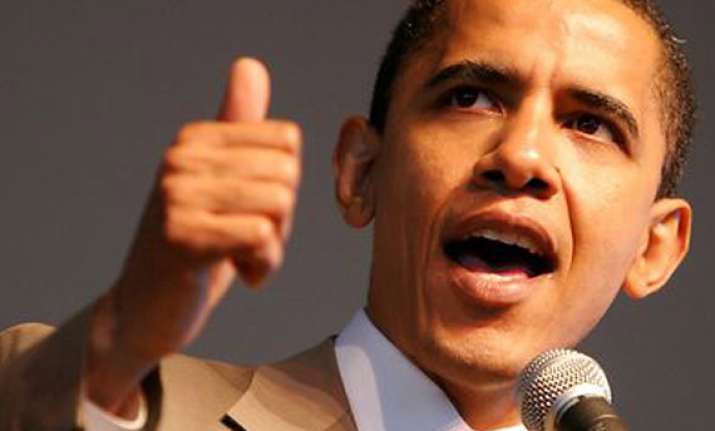 Washington, Nov 22: The United States joined its allies - Britain and Canada - to impose another round of tough sanctions on Iran, which the secretary of state, Hillary Clinton, said send a clear message to Tehran that of increasing international isolation and pressure.

The US President, Barack Obama, on Monday signed an executive order that specifically targets Iran's petrochemical industry, and expands sanctions on Iran's oil and gas business; besides slapping sanctions on several individuals and entities in Iran.

Invoking Patriot Act, the US identified the entire Iranian banking sector, including the Central Bank of Iran, as a threat to governments or financial institutions that do business with Iranian banks .

"The message is clear: If Iran's intransigence continues, it will face increasing pressure and isolation," Clinton told reporters at the Foggy Bottom headquarters of the State Department.

She was joined by treasury secretary Timothy Geithner.

These steps were accompanied by complementary measures by Britain and Canada, she said adding that US expects additional sanctions by other international partners in the days ahead.

"Together, these measures represent a significant ratcheting up of pressure on Iran, its sources of income and its illegal activities.

They build on an extensive existing sanctions regime put into place by the UN Security Council and a large number of countries, including our own, acting nationally and multilaterally to implement the council's measures," Clinton said.

Noting that there are little indication that Iran is serious about negotiations on its nuclear program, Clinton said until Iran's leaders live up to their international obligations, they will face increasing consequences.

"Let me be clear: Today's actions do not exhaust our opportunities to sanction Iran. We continue actively to consider a range of increasingly aggressive measures.

We have worked closely with Congress and have put to effective use the legislative tools they have provided. We are committed to continuing our collaboration to develop additional sanctions that will have the effect we all want: putting strong pressure on Iran," she stressed.