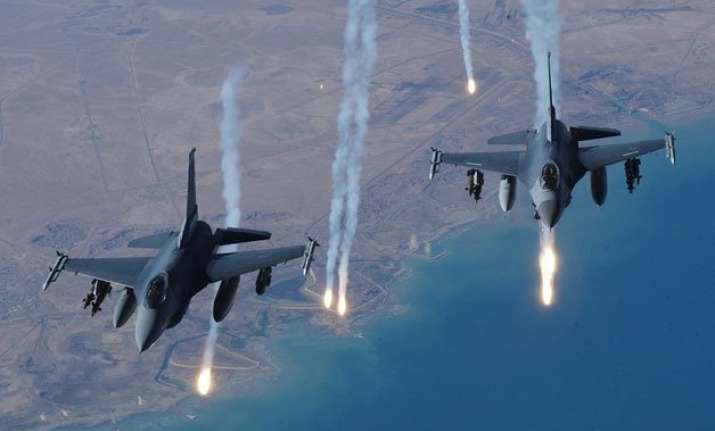 Washington: The Obama Administration has not notified to the Congress about the proposed sale of eight F-16 fighter jets to Pakistan, a senior official has said, even as it is unclear if the legislative body will agree to the deal amid concerns among lawmakers whether the advanced aircraft would be used against India than for counter terrorism.
"I can conform to say that we have not notified Congress of any new sale," a senior administration official told a group of Indian reporters during a conference call yesterday.
The official was responding to questions on a media report that the State Department has notified to the Congress on sale of eight F-16 fighter planes to Pakistan.
According to a report in the New York Times, the Congress was notified about the proposed sale of F-16s just days ahead of the Oval Office meeting between US President Barack Obama and Pakistani Prime Minister Nawaz Sharif.
At the same time, the daily said that many in the Congress fear that F-16 jets are more useful to Pakistan in its long confrontation with India than for counterterrorism.
"US has sold F-16s to Pakistan in the past. We understand that Pakistan uses these very actively in its military operation against militants and terrorist groups operating in western Pakistan. This is something that Pakistan Government briefs us on and we are very pleased that these aircraft that were supplied by the US government can be so effective in countering militants," the official said on condition of anonymity.
Noting that the US has long standing security co-operation with Pakistan, the official said it is in each of the countries interest.
"We do think, it is in regions interest as well. Pakistan has taken very determined actions in the last several years against militants operating on its territory. These are militants and terrorists that not only threaten Pakistan, but they threaten other countries in the region and they threaten our interest as well," the official added.