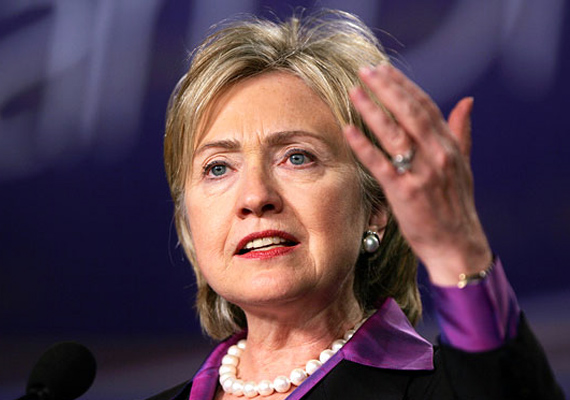 Washington, Feb 29: The US has a challenging, but critical relationship with Pakistan, Secretary of State Hillary Clinton today said, as she underlined the commitment of the Obama administration to work with Islamabad. 

"We have a challenging but critical relationship with Pakistan, and we remain committed to working on issues of joint interest, including counterterrorism, economic stability, and regional cooperation," Clinton told lawmakers at a Congressional hearing.

Over the next two days, Clinton would testify before several Congressional committees on the budget of the State Department.

On Afghanistan, the top American diplomat said over time, despite the past weeks' violence, "we expect to see similar government-wide savings in Afghanistan". 

She said this year's request "will support the ongoing transition, helping Afghans take responsibility for their own future and ensure their country is never again a safe haven for terrorists who can target us".

In his remarks, Senator Patrick Leahy wondered why US-Pak relationship is in such a bad shape despite spending so much on it.

The US-Pak relations has plunged since the cross border NATO firing that killed 24 Pakistani soldiers. 

"Despite many attempts and billions of dollars over the years, it is sobering how little progress we've made in building a positive, stable relationship with the people of Pakistan, not to mention its military and civilian leadership," said Leahy, the Chairman of the State Foreign Operations and Related Programs Subcommittee of the Senate Appropriations Committee.