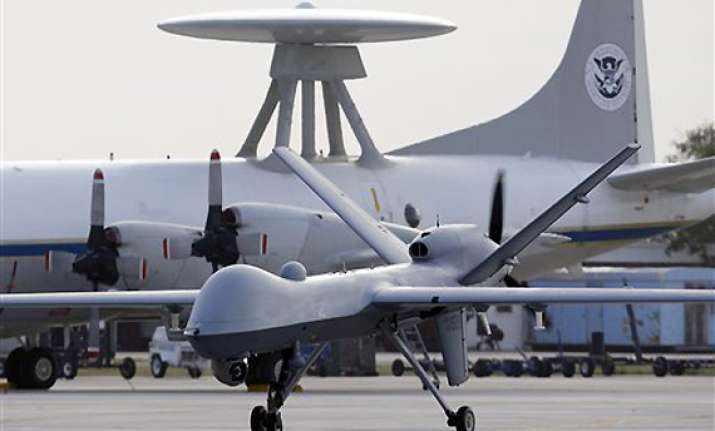 Islamabad, Apr 29:
A US drone targeted a compound in the restive North Waziristan tribal region of Pakistan today, killing at least three suspected militants in the first missile strike in almost a month.
The CIA-operated spy plane fired two missiles at the compound in Miranshah, the main town in North Waziristan, which US and Afghan officials have described as a safe haven for al Qaeda and Taliban elements.
Three suspected militants were killed and two more injured in the attack, local tribesmen said.
The injured could not be taken to hospital due to a curfew imposed in the region by local authorities, a tribal elder said.
A building in the compound caught fire after the missile strike.
This was the first US drone strike in North Waziristan since March 30.
It was also the first drone attack after a joint session of the two houses of Pakistan's parliament adopted a resolution calling for an immediate halt to the missile strikes.
President Asif Ali Zardari reiterated the demand during a meeting with US Special Envoy for Afghanistan and Pakistan, Marc Grossman, in Islamabad last week.