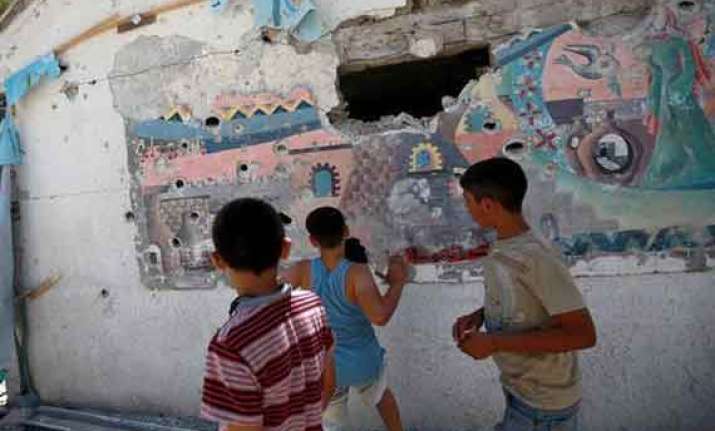 Washington: The US on Wednesday condemned the shelling of a UN school in Gaza but refused to pinpoint Israel for it.
The US does condemn the shelling of a UN school in Gaza which reportedly killed and injured innocent Palestinians, including children and UN humanitarian workers," Xinhua quoted White House spokesperson Eric Schultz telling reporters aboard Air Force One en route to Joint Base Andrews outside Washington D.C.
"We are extremely concerned that the thousands of internally displaced Palestinians, who have been called on by the Israeli military to evacuate their homes, are not safe in these UN- designated shelters in Gaza," he added.
At least 16 people were killed early Wednesday when the UN-run school serving as a shelter in northern Gaza was hit by Israeli air strikes, triggering outrage from around the world.
Both Schultz and State Department spokeswoman Marie Harf refused to name Israel for the attack, stressing instead the importance of "a full and prompt investigation to determine the facts".
"We also condemn those responsible for hiding weapons in the United Nations facilities in Gaza," Schultz said. "All of these actions violate the international understanding of the UN's neutrality."