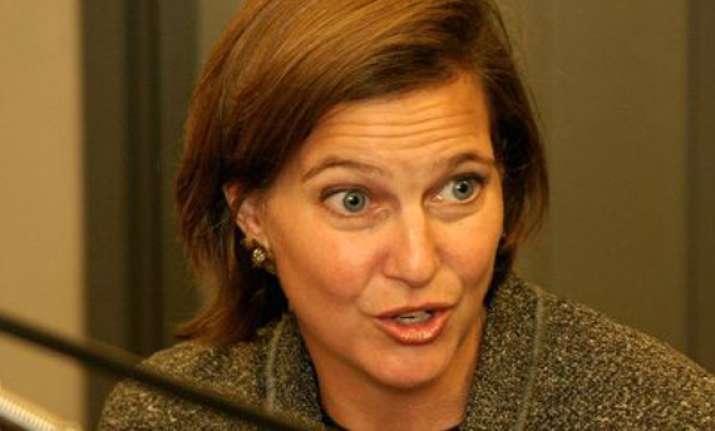 Washington, Apr 10:
Applauding the progress in the talks between India and Pakistan, the United States on Monday said it is pleased at the decision of Prime Minister Manmohan Singh to accept the invitation of President Asif Ali Zardari to visit Pakistan in near future.
"We are very pleased that Prime Minister Singh and President Zardari had a chance to meet in New Delhi yesterday and that Prime Minister Singh has accepted President Zardari's invitation to visit Pakistan in the near future," State Department spokesperson Victoria Nuland told reporters.  
"As we have said for a long time, we believe that expanded and improved engagement between these neighbors are not only going to help the neighbors, they're going to help the entire region and provide opportunities for millions of citizens in the neighborhood to live in a more secure and stable region," she said.
"So we applaud, we trend, we hope that India and Pakistan continue to build on this progress, and we look forward to more such meetings," Nuland said in response to a question.  
President Zardari visited India yesterday on a day-long private tour during which he met Singh in New Delhi and then went to Ajmer to offer prayers at the shrine of Sufi Saint Khwaja Moinuddin Chishti.