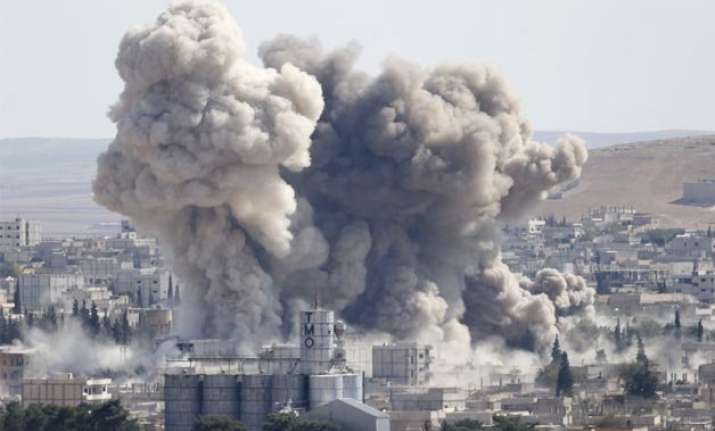 Washington: The US and its allies have conducted 19 airstrikes against the Islamic State (IS) militants in Syria and Iraq over two days, the US Defense Department said in a statement.
According to the statement Sunday, ten airstrikes were conducted in Syria, destroying 15 IS positions, Xinhua reported. A tactical unit, a shipping container, a vehicle and a supply cache, which belonged to the IS, were also destroyed in the airstikes.
The international forces, on the other hand, conducted nine airstrikes in Iraq, destroying three large IS units. Four buildings, four tactical units, seven vehicles and 21 boats, which belonged to the IS were also destroyed in the airstrikes.
Nations which are part of the international coalition conducting airstrikes in Iraq included Australia, Belgium, Britain, Canada, Denmark, France and the Netherlands.
Coalition nations conducting airstrikes in Syria included Bahrain, Jordan, Saudi Arabia, and the United Arab Emirates (UAE).