Follow us on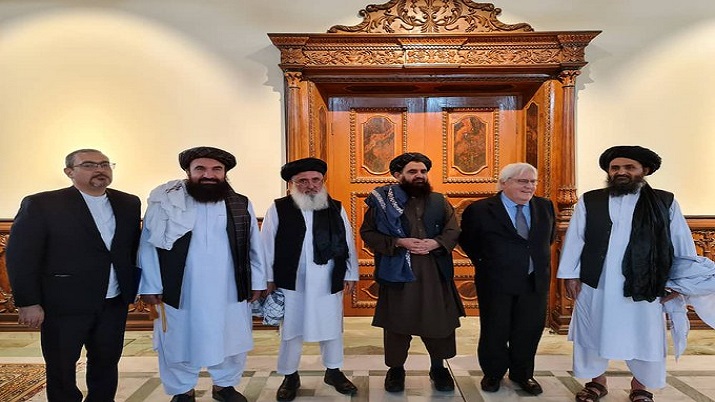 Taliban leader Mullah Baradar on Sunday met with the UN under-secretary-general for humanitarian affairs, Martin Griffiths at the foreign ministry in Kabul, TOLO news reported.
During the meeting at the foreign ministry, Griffiths has assured that the United Nations will continue its support and cooperation with Afghanistan, Taliban spokesman Mohammad Naeem tweeted.
The development came after the UN resumed air operations in Afghanistan through its Humanitarian Air Service in a bid to enable some 160 aid organisations to continue their activities in the war-ravaged country's provinces.
Griffiths had earlier expressed concern over the deteriorating situation in Afghanistan, where thousands have been left internally displaced due to the Taliban's offensive to wrest power.
Red Cross head arrives for 3 days in Afghanistan
Meanwhile, the head of the International Committee of the Red Cross, or ICRC, has arrived for a three-day visit in Afghanistan.
Peter Maurer arrived on Sunday and plans to visit medical facilities, rehabilitation centers for victims of violence and disease as well as ICRC staffers.
The relief group said in a statement that Maurer also plans to meet with local Afghan authorities.
Maurer said, "Afghans have suffered from 40 years of conflict and they now face years of work to heal and recover. The International Committee of the Red Cross is dedicated to staying here to help that recovery."
The ICRC president also stressed that the future of Afghans relies on the continued "investment from the outside world.
(With AP Inputs)
ALSO READ: Taliban wants to establish diplomatic relations with Germany: Zabihullah Mujahid
ALSO READ: China seeks common stand with Iran on Afghanistan under Taliban