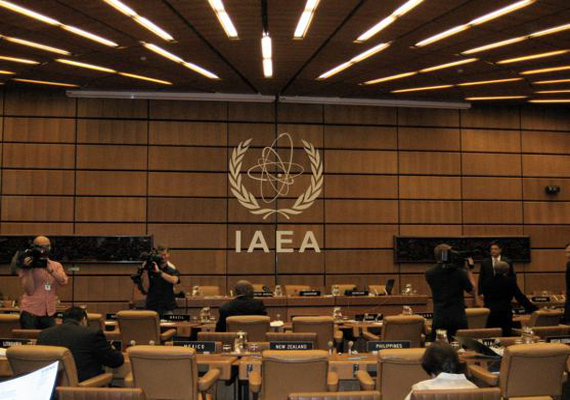 Vienna, Feb 22: The UN nuclear agency today acknowledged its renewed failure in trying to probe suspicions that Tehran has worked secretly on atomic arms, in a statement issued shortly after an Iranian general warned of a pre-emptive strike against any nation that threatens Iran. 

The double signs of defiance reflected continued Iranian determination not to bow to demands that it defuse suspicions about its nuclear activities despite rapidly growing international sanctions imposed over its refusal to signal it is ready to compromise.

With the International Atomic Energy Agency already failing to dent Iranian stonewalling in talks that ended just three weeks ago, hopes had been muted that the latest effort would be any more successful even before the IAEA issued its statement.

The fact that the communique was issued early today, shortly after midnight and just after the IAEA experts left Tehran, reflected the urgency the agency attached to telling its side of the story.

As the two-day IAEA visit was winding down, Iranian officials sought to cast it in a positive light, with foreign ministry spokesman Ramin Mehmanparast telling reporters that "cooperation with the agency continues and is at its best level."

Beyond differing with that view, the language of the IAEA communique clearly, if indirectly, blamed Tehran for the lack of progress.

"We engaged in a constructive spirit, but no agreement was reached," it quoted IAEA chief Yukiya Amano as saying.

The communique said that on both visits, Iran did not grant requests by the IAEA mission to visit Parchin a military site thought to be used for explosives testing related to nuclear detonations, and cited Amano as calling this decision "disappointing."

It also said that no agreement was reached on how to begin "clarification of unresolved issues in connection with Iran's nuclear programme, particularly those relating to possible military dimensions."

The abortive trip was just the latest sign of Iranian resolve to continue hard-line resistance in the face of international pressure to curb its nuclear activities, despite sanctions and US and Israeli warnings of possible last-resort military action should diplomacy fail. 

Iran flailed hours before the IAEA team left, with Gen.  Mohammed Hejazi, who heads the military's logistical wing, warning that Iran will "not wait for enemies to take action against us."

"We will use all our means to protect our national interests," he told the semiofficial Fars news agency. 

His comments followed Iran's announcement of war games to practice protecting nuclear and other sensitive sites, the latest military maneuver viewed as a message to the US and Israel that the Islamic Republic is ready both to defend itself and to retaliate against an armed strike. 

The official news agency IRNA said the four-day air defense war games, dubbed "Sarallah," or "God's Revenge," were taking place in the south of the country and involve anti-aircraft batteries, radar, and warplanes.

The drill will be held over 73,000 square miles near the port of Bushehr, the site of Iran's lone nuclear power plant.  Iran has held multiple air, land and sea maneuvers in recent months as tensions increase, while at the same time continuing to deny any interest in nuclear weapons.

It asserts that the allegations of secret work on developing such arms are based on fabricated US and Israeli intelligence.