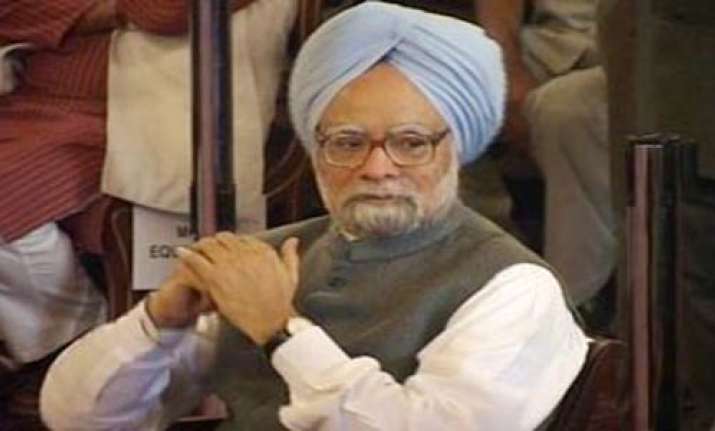 Addis Ababa, May 26:  Prime Minister Manmohan Singh on  Thursday  called on the United Nations to take the lead in evolving a comprehensive response to the threat of piracy in the Red Sea and off the coast of Somalia to ensure unhindered maritime trade.

Simultaneously, the international community should continue with efforts to restore stability in Somalia, Singh said while addressing the joint session of Ethiopian Parliament here.  Singh, who is the first-ever Indian Prime Minister to visit Ethiopia, said India is ready to work with Ethiopia and other African countries in this regard.

The Prime Minister received a standing ovation from a packed Parliament as he entered with his wife Gursharan Kaur.  "The Horn of Africa is today faced with threats from piracy and terrorism. International piracy in the Red Sea and off the coat of Somalia has become a well-organised industry.  It is important that the United Nations take the lead in developing a comprehensive and effective response to this threat," Singh said.

"We would all like the Indian Ocean to remain a secure link between Asia and Africa through which international maritime trade can take place unhindered," he said.  India has repeatedly voiced its serious concerns over the threats posed by Somali pirates since about 11 per cent of seafarers engaged by international shipping companies are Indian nationals, some of whom have been taken hostage.  There have been over 200 attacks, including about 70 successful hijackings and ransoms believed to exceed $ 50 million have been paid to the pirates for securing the release of hostages and ships.

Noting that winds of change blowing in West Asia and North Africa, Singh said, "We believe it is the right of all peoples to determine their own destiny and choose their own path of development."

"International actions must be based on the rule of law and be strictly within the framework of UN resolutions. We support the efforts of the African Union in bringing peace and stability to the region," he added.

Singh was repeatedly applauded during his speech.  Commenting on the emergence of new nation South Sudan in next few weeks, Singh said, "We hope it will contribute to peace and reconciliation among the people of Sudan." He thanked Ethiopia for its strong support to India's permanent membership in an expanded UN Security Council.  In his address, Ethiopian Prime Minister Meles Zenawi said the threads of historical, cultural and political relationship have forged the two countries together.  "These two countries have stood together in many historic moments," he added.
Indian pharmaceutical companies are known for providing cheap and good quality generic drugs. I am happy they have begun to invest in Ethiopia, Singh said.  Singh said India has offered $ 5 billion for the next three years under the line of credit to help achieve the development goals of Africa.
"We will offer an additional $ 700 million to establish new institutions and training programmes in consultation with the African Union and its institutions," he said.
Singh said the bilateral trade between the two countries is on course to reach the target of $ 1 billion by 2015.  PTI