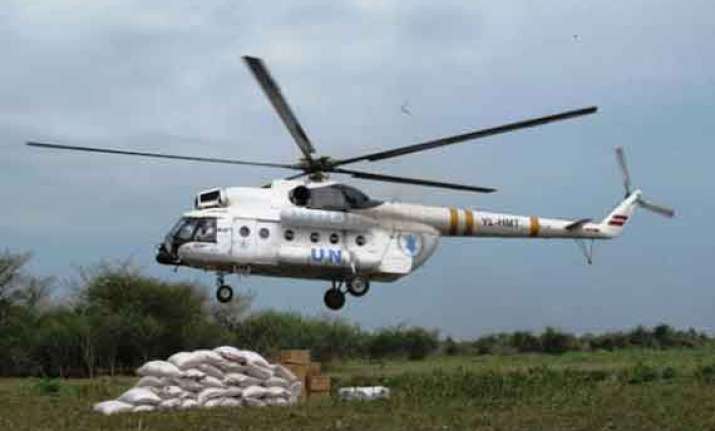 United Nations : The World Food Programme (WFP) Tuesday started an airlift from Iraq to transport enough food to feed close to 30,000 displaced people for a month in northeast Syria, a UN spokesperson said.
"The airlift comes amid growing problems in reaching people, especially in conflict and besieged areas," Xinhua quoted UN spokesperson Martin Nesirky as saying at a daily news briefing.
"It is the second such airlift from Erbil in Iraq to people who would otherwise be cut off from humanitarian assistance," Nesirky said.
"The first World Food Programme-chartered flight landed at Qamishli airport with 40 metric tonnes of food," the spokesperson added.
"A total of 10 flights will deliver more than 400 metric tonnes of food, as well as other items -- mainly clothing, detergent and soap -- for UNICEF (the UN Children's Fund) and the International Organisation for Migration."
The WFP airlifted food from Erbil to Qamishli in December for more than 62,000 people.
Overall, the WFP in January dispatched enough food for 3.6 million people in Syria, short of its target of 4.25 million as the governorates of Raqqa, Deir Ezzor, Rural Aleppo and Al- Hassakeh were inaccessible.
The closure of the Daraa-Damascus highway has also affected the dispatch of food to parts of Daraa, Quneitra, Damascus and rural Damascus.