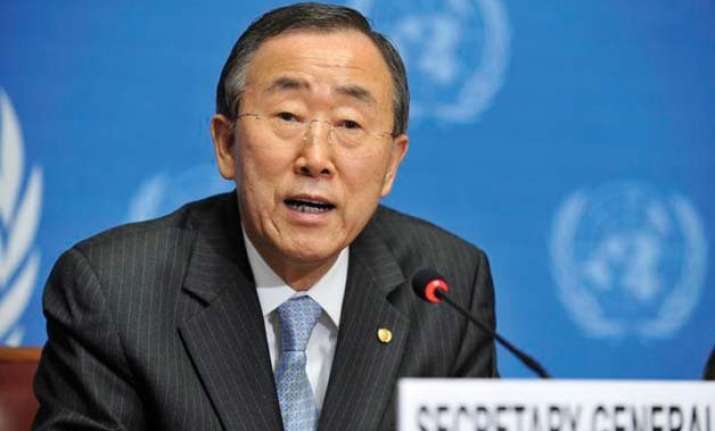 United Nations: UN Secretary-General Ban Ki-moon on Monday condemned "in the strongest terms, the barbaric killing of a number of Ethiopian nationals by individuals affiliated with Daesh (Islamic State) in Libya".
He also utterly deplored "the targeting of people on the basis of their religious affiliation", according to a Xinhua report.
A video released by the Islamic State (IS) terrorist group on Sunday showed the execution of nearly 30 Ethiopian Christians in Libya. 
Ethiopia has confirmed that many of the Christians shown being shot and beheaded in the video were its citizens. 
The victims were identified in the video as "followers of the cross from the enemy Ethiopian Church", reports said.
"The secretary-general expresses his condolences to the families of those who lost their lives as a result of this act and to the government of Ethiopia," said a statement issued here by Ban's spokesman.
Libya, a major oil producer in North Africa, has been witnessing a frayed political process after former leader Muammar Gaddafi was toppled during the 2011 political turmoil.
"The secretary-general reaffirms that the ongoing UN-facilitated dialogue is the best chance for Libyans to overcome the crisis in their country," the UN chief's statement said. 
"He encourages the parties to make the necessary compromises to reach an agreement. Only by working together will Libyans be able to start building a state and institutions that can confront terrorism," it addded.
According to reports, one group of victims had been held by IS-affiliated militants in eastern Libya, while the second group was held by militants in Libya's south.