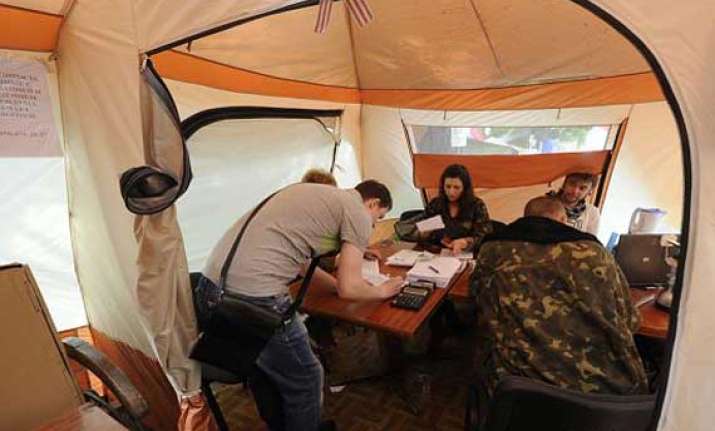 Kiev: Ukrainians will go to polls Sunday to elect a new president after months of unrest in the country following the ousting of former president Viktor Yanukovych in February.
The elections, which were earlier scheduled to take place March 29, 2015, was brought ahead because of the escalating tensions, Al Jazeera reported.
The results of the Sunday votes will be out by Monday afternoon.
As the eastern region of Ukraine is still under constant surge by the pro-Russian militants, it will deprive at least two million people out of the total 36 million people to cast their votes from that part of the country, the Central Election Commission of Ukraine stated.
Out of the 17 candidates, former prime minister Yulia Tymoshenko and confectionary tycoon Petro Poroshenko, known as the "chocolate king", are favoured against the rest.
Over 1,000 observers from the Organisation for Security and Cooperation in Europe (OSCE) have been deployed across the country at the polling stations.
Pro-Russian activists who earlier vowed to boycott the elections, warned people against voting, with reports of election officials and voter lists being been seized at gunpoint.
Leader of the self-proclaimed Donetsk People's Republic Denis Pushilin said that force will be used if necessary to boycott the elections.
Russian President Vladimir Putin Friday said he would respect the outcome of the election and was prepared to work with whoever was elected president.