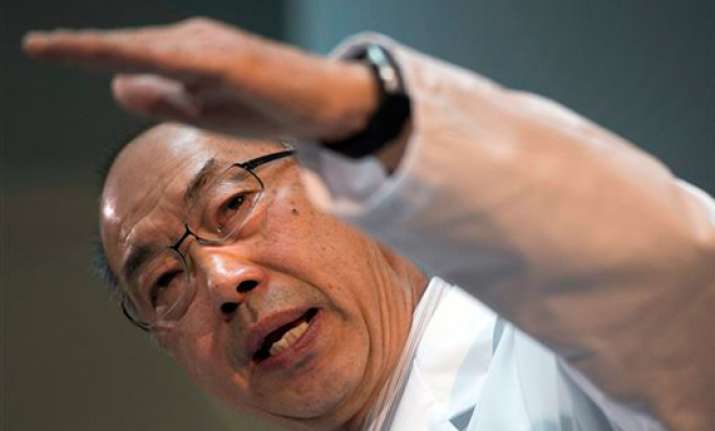 London, Jun 26: Almost half a million women at high risk of having breast cancer could soon be offered a drug on the National Health Service which could cut their chances of developing the disease.
Guidelines from the National Institute for Health and Care Excellence (NICE) recommend that women with a family history of the cancer be offered a course of tamoxifen or raloxifene as an alternative to surgery.
The drug tamoxifen is already being used as a treatment for breast cancer - but this is the first time it will be offered as a preventative measure in the United Kingdom.
The new guidelines are for England and Wales and the Scottish government has said that women with two or more family members who have had breast cancer will be given the drug for five years.
Some women like Charlotte Pittuck, who carries the BRCA breast cancer gene, are still choosing a more radical approach and having breast removal surgery.
"Whilst it is what, as some would say a drastic measure I feel like it's my only option," Pittuck said.
"I want to be around to see my children grow up. I don't want to have treatment for cancer and if I got a diagnosis I would have to have this operation anyway."
Actress Angelina Jolie recently made it public that she also had a double mastectomy as she too was at high risk of developing the illness.
But for Dr Caitlin Palframan, with the Breakthrough Breast Cancer charity, the new guidelines offer hope for thousands of other women who may not be ready to make such a radical decision.
"Having risk reducing surgery is absolutely the right choice and for them that is absolutely right, but you can imagine that's not the right decision for everyone and some people won't want to undergo drastic surgery when they're actually healthy women."
Professor of Medical Genetics at St Mary's Hospital in Manchester Gareth Evans said the advantage of the taking tamoxifen was that the effects lasted well after women had stopped taking it.
"The effects of the treatment last 15 to 20 years into the future so it's not just preventing breast cancer when you take it but it's preventing it for many, many years afterwards," Evans said.
A previous clinical trial found that post menopausal women who take tamoxifen for five years cut their chances of developing invasive breast cancer by about 50 percent.
Another trial found taking raloxifene for five years reduces breast cancer chances in the same age group by about 38 percent.
Tamoxifen has been used for 40 years to treat breast cancer in the UK.
Raloxifene is currently licensed to help treat osteoporosis in women who have gone through menopause.
The treatment will be offered to women aged 35 and over considered to be at a high risk (above 30 percent) or moderate risk (17 to 30 percent) of developing breast cancer.
Tamoxifen has been used as a preventative medicine for high-risk breast cancer patients in the United States since 2002.