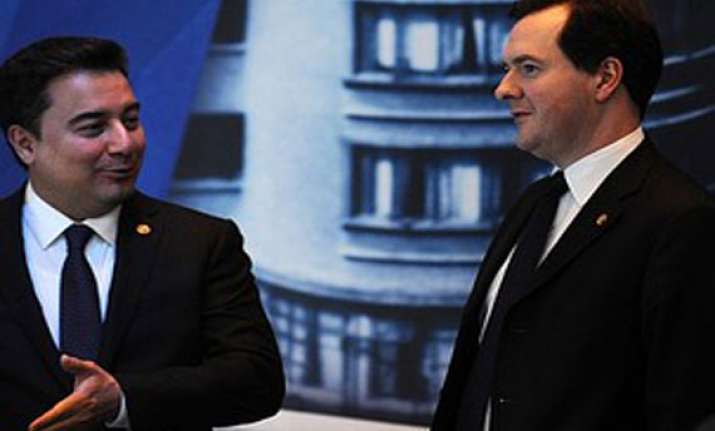 London, Feb 23: The man in charge in Britain's economy says he won't change direction despite a rating agency's decision to downgrade the nation's credit rating and he spurned renewed calls from the opposition for more stimulus for a flat-lining economy.
Treasury chief George Osborne declared that the action by Moody's Investors Service redoubled his commitment to the government's policy of cutting spending in an effort to reduce deficits.
But Labour Party spokesman Ed Balls said Saturday that the government should increase borrowing to give immediate stimulus to the economy.
Announcing the downgrade one notch from the top AAA to AA1 on Friday, Moody's said sluggish growth and rising debt were weakening the British economy's medium-term outlook.