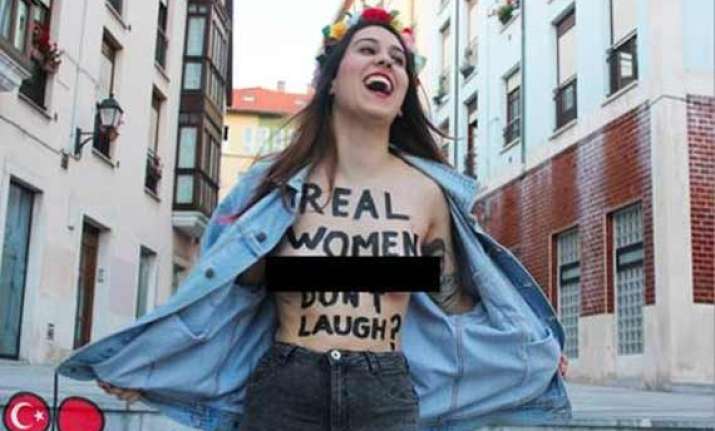 New Delhi: Turkish women are posting photos of themselves laughing and smiling on social media with a vengeance.
They were smiling in defiance of the deputy prime minister, Bülent Arinç, who in a speech to mark Eid al-Fitr on Monday said women should not laugh in public.
On Wednesday thousands of women posted pictures of themselves laughing out loud, with the hashtags #direnkahkaha (resist laughter) and #direnkadin (resist woman) trending on Twitter.
Ece Temelkuran, a Turkish journalist with almost one million followers on Twitter, was one of the many women who posted a photo of themselves laughing.
Pervin Buldan, a female Turkish politician, reportedly vowed to "respond to all statements by Arinc by laughing."
Many suggested the government should focus on issues like rape, domestic violence and the marriage of girls at a young age - rather than women laughing in public.
Turkish men also took to social media to express their solidarity. "The men of a country in which women are not allowed to laugh are cowards", tweeted one user.
In his speech, the deputy prime minister also called on men not to be "womanisers" and blamed TV shows for encouraging teenagers to become "sex addicts".  
While the general tide of opinion on social media was damning in response, he did get some support.
One man tweeted to say Arinc was simply trying to uphold "moral values" that form "part of Turkish culture".