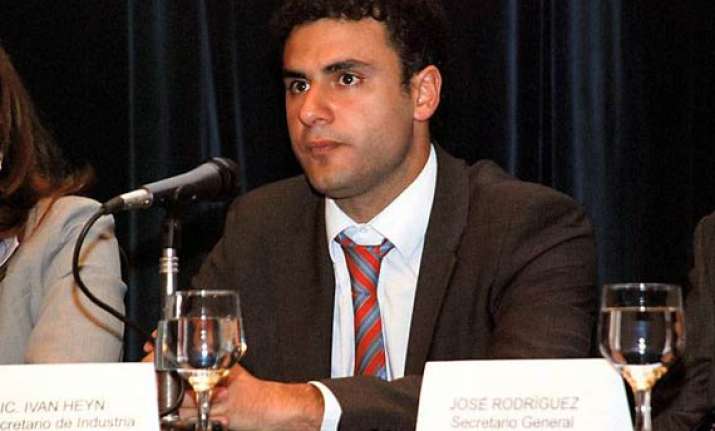 Montevideo, Dec 21: A top Argentine official was found hanged Tuesday in his hotel room in Montevideo during a summit meeting of the South American trade group Mercosur, police said.

Ivan Heyn, the undersecretary of foreign trade, was found dead around 3:00 pm (1700 GMT) at the Radisson Hotel downtown, police spokesman Jose Luis Rondan told a news conference.

"He apparently died by hanging" with a belt, Rondan said. He said police were trying to determine whether it was a suicide or something else. A Uruguayan official earlier said Heyn had committed suicide.

A source close to the case told AFP on condition of anonymity that Heyn, 33, was naked when he was found, nearly six hours after his death.

News of his death shocked the Mercosur summit, attended by the presidents of Argentina, Brazil, Paraguay, Uruguay and Venezuela.