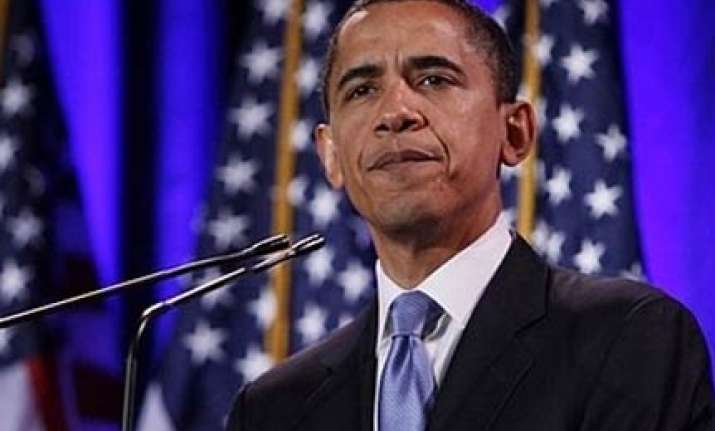 Washington, Oct 28 (PTI) Maintaining that it is for India and Pakistan to decide on the pace and scope of their bilateral ties, the Obama Administration has said that its relationship with New Delhi and Islamabad is not a "zero sum" game.
"The President (Barack Obama) believes that the US relationship with India and the US relationship with Pakistan does not take place within any kind of zero sum dynamic," Deputy National Security Advisor for Strategic Communication Ben Rhodes told reporters.
However, it is often been viewed that way in the past, that if the US become closer to one it's at the expense of the other, he noted.
"And we've tried to send the signal that it's the opposite with this administration; that, in fact, actually you see that borne out in the fact that we had a very successful strategic dialogue here, with the Pakistanis in town last week, discussing greater security cooperation in governance and economic issues," Rhodes said.
"As a part of that, the President met with the Pakistani delegation and ended up speaking to (Pak) President (Asif Ali) Zardari yesterday to discuss that strategic dialogue and said that he'd very much like to visit Pakistan next year and is planning to visit Pakistan next year," he said.
Rhodes said Pakistan was not added to this Asia trip mainly because of logistic reasons.
"On this specific trip, we have a limited amount of time. We have hard dates in terms of summits that we're attending in Seoul and in Japan. And we have a very robust programme in India on the front end. So he wanted to make sure we have the proper focus on that Pakistan trip when it does take place," Rhodes said.
"So he (Obama) looks forward to that visit. Again, we don't see it as kind of a zero sum equation. I think the strategic dialogue speaks to the fact that we're cooperating closely with Pakistan just as this visit speaks to a deepening relationship with India," Rhodes said.
Under Secretary of State for Political Affairs Bill Burns said the Obama Administration has always welcomed dialogue between India and Pakistan and certainly encouraged efforts to improve relations between those two very important countries.