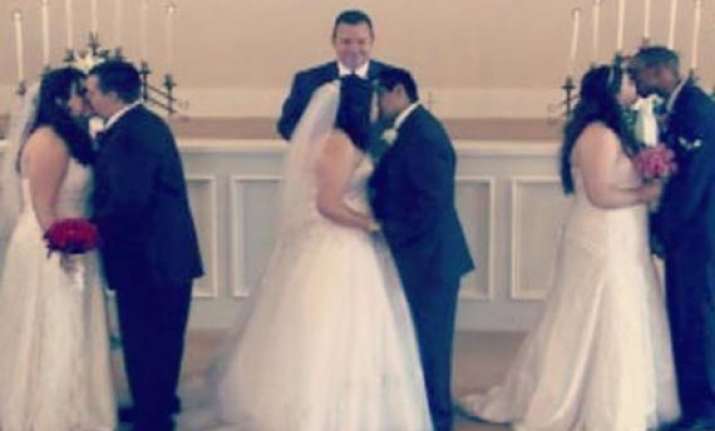 Snelville(Georgia): Three Georgian women, Sarah, Kaylee and Jodie Swales held a joint wedding for  their dying mother here, before she died just 12 hours later.
The three sisters came to know that their mother, Becky  is now suffering from liver cancer, which reaches from breast to liver and now doctors may  not be able to save her life.
The sisters wanted to give a glimpse of happiness to their mother. They wanted her to witness all three daughters' wedding at a time.