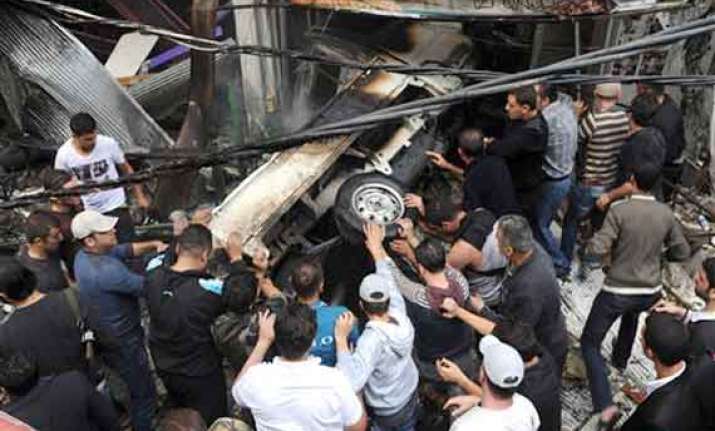 Damascus, Nov 20: At least three people were killed and 11 wounded when a roadside bomb ripped through a bus in a suburb of the Syrian capital of Damascus, Xinhua reported.
The blast took place near a church in Mashrou Dummar area. The vehicle was coming from the adjacent district of Masaken al-Haras or "Guards Housing" which is dominated by army and security members.
The regime of Syrian President Bashar al-Assad has been locked in a bloody conflict with anti-government forces since March 2011. According to UN estimates, around 35,000 people have been killed since the violence began.