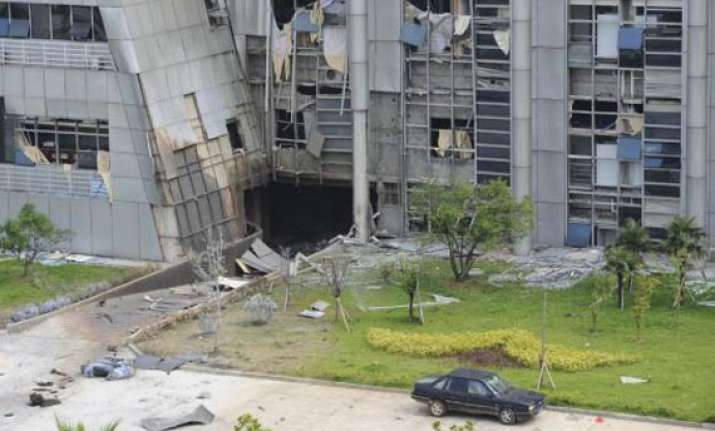 Beijing: At least three people were killed and 24 injured when an explosion hit a residential building in China's Heilongjiang province Thursday, authorities said.
An initial investigation suggested a natural gas leak might have caused the explosion, Xinhua reported.

Many apartments were damaged after the explosion and a fire took place at a building in Longshan International Community early morning, said the Jixi city authorities in a statement.

While one person died at the site and another lost his life while being taken to hospital, the third died following treatment at the hospital, it added.

Government authorities said at least 16 people were hospitalised and another eight were under medical observation.