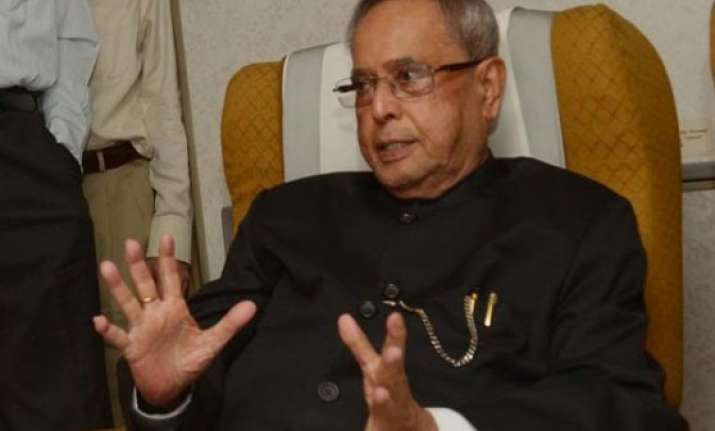 Oslo: President Pranab Mukherjee said there is a sign of optimism in India and invited the overseas Indian community to come to the country and feel the change.
Addressing the Indian community here on Tuesday at the end of his three-day visit to this Nordic country, Mukherjee said the Indian electorate in the recent Lok Sabha elections have given their decision in clear terms.
"The electorate has given a clear mandate for a single party so that they do not become victims of opportunistic coalition politics which was seen in the recent past," he said.
Meanwhile, he arrived Helsinki today morning on a two-day visit after completing his maiden visit to Norway.
Mukherjee was received by Secretary of State Peter Stenlund at the airport. In the second leg of his tour, Mukherjee will visit Santa Claus village, making him the first Indian Head of State to ever cross the Arctic Circle.
It will be the first visit by an Indian President to Finland in 26 years. Late President R Venkataraman had visited the country in 1988. Mukherjee had travelled to Finland as Commerce Minister in 1993.