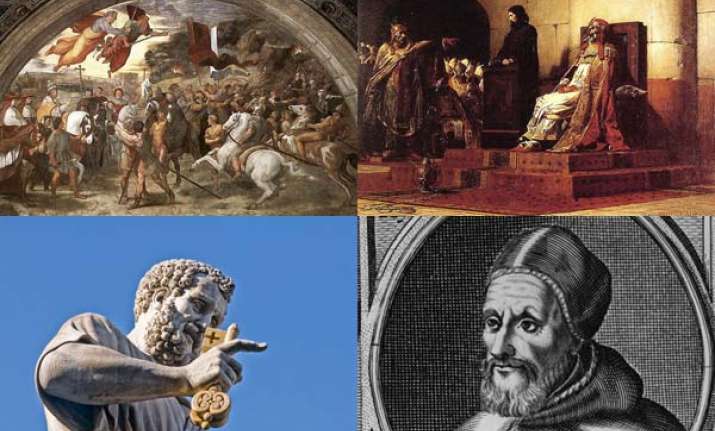 New Delhi : Vatican City is presently preparing for a historical occasion, when the present temporal head Pope Benedict XVI will abdicate and a new Pope will be elected by the Vatican Council. This will happen after a gap of nearly 600 years, when a reigning Pope retires.
On the occasion of first Sunday window blessing since his retirement announcement, and the second-to-last before he leaves the papacy,  a huge crowd gathered at St. Peter's Square.
Pope Benedict will essentially live a cloistered life in a monastery behind the Vatican City's walls.
Now, let's take a look at 10  Popes you show know about :