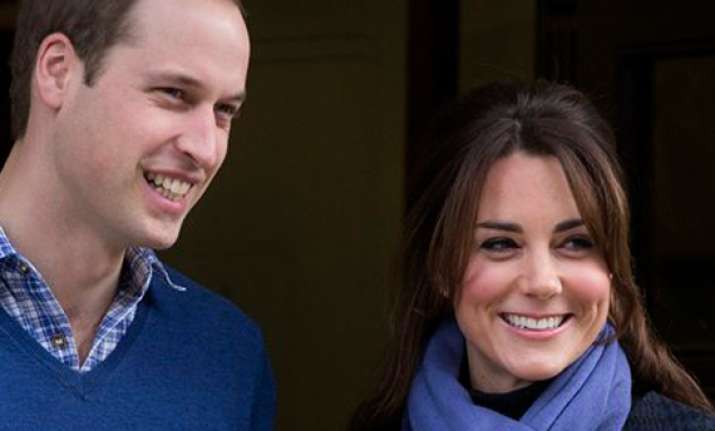 Southampton, Jun 26: With speculation growing of whether it's a boy or girl, the bookies have been working overtime on taking royal bets.
The Duchess of Cambridge is expected to give birth in a matter of weeks.
It is expected to take place at the private Lindo Wing of St. Mary's hospital in central London
Both Kate and William have remained tight lipped about the sex of their first born. It hasn't however stopped people from placing bets on what they think the baby will named.
"The names are where it's at, that's where we see most of the money, and I think there's a bit of a tug of war on the cards," explains Rory Scott, Paddy Power spokesman.
"William and Kate, a modern couple, they like to do things their way, then you've got to appease the family, you've got to respect a thousand years of tradition and you've also got to not upset the number one, the Queen. And that's reflective in the betting. At the top of the pile is Alexandra, and Charlotte, not your typical royal names. And they started life sort of at 25 and 40-1, we've seen a lot of money for them. And then you fall into the more traditional names, you got Victoria, Diana is there as well about 8-1, a lot of money on Diana. So it's pretty open at the moment, we're watching closely that's for sure."
When William was born, a week passed before his name was announced.
Royal Author and editor of Majesty magazine Ingrid Seward, thinks the couple will stick to tradition.
"It's a German custom to have more than one name. So if you go back historically to Tudor times, it was, Elizabeth I was, Elizabeth, she didn't have any other names. So this multiple name thing, fashion, that came in with the Hanoverians, and they will choose traditional names because this child will be representing at some stage during its life, will be representing Great Britain. "
"So it will either be an English or a Scottish name, or maybe an Irish name. It won't be anything fanciful, because what's the point. It would just be making a statement that was unnecessary I think," she notes.
It seems even the general public think the couple will be conventional when it comes to naming the third in line for the British throne.
"I'm not really sure what name exactly, but Henry, or James, just something very traditional I think," said Laurie Lemorne.
But it's not only the name people are betting on.
"We're also betting on when it's going to arrive, hair color, weight, sex obviously then what's going to be the first nightclub that the baby's seen spilling out of, where they going to go to University, what career are they going to take," says Scott.
"So you think of it, we'll bet on it," he adds.
The due date is another area proving to be popular with the bookies.
"Apparently the confirmed due date is the 18 July, mid July, so it's going to be a Cancer, whatever, " says Scott.
"We're seeing most our money on 13th, so our punters think it's going to come, a couple or, or a week before or 13th, 14th, we get about 10-1 on that, so it might be worth a pound of anyone's money. But then I'm reliably informed that she's a small girl, the palace would like to see her do her full term. So wouldn't be surprised to see her 18th, 19th, 20th, somewhere around there."