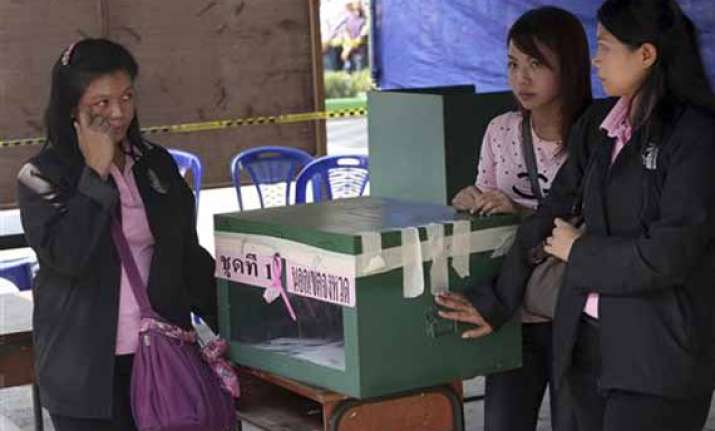 Bangkok: Thailand's general election kicked off Sunday morning, amid concerns for possible violence and bloodshed due to disruption from anti-government protesters, Xinhua reported.
Thai First Army Area deployed troops to watch over 10 district offices in capital Bangkok during the election.
Some 165 securitymen from Chiang Mai, the largest city of the country, are guarding around caretaker Prime Minister Yingluck Shinwatra's residence in front of the polling station where Yingluck cast her vote.