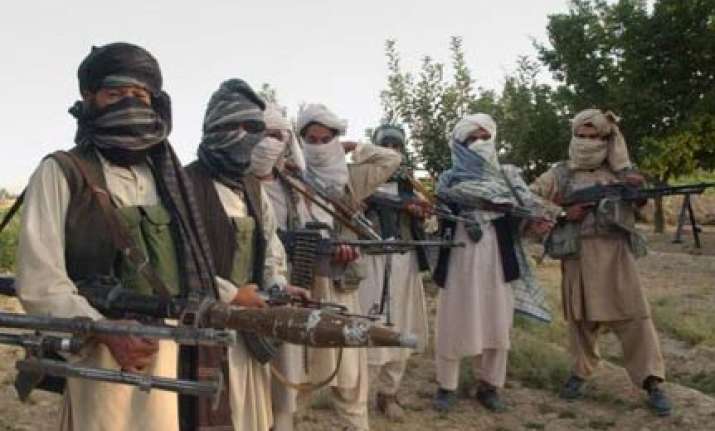 Claiming that it was not in "direct conflict" with India, Taliban has said there was a possibility of reconciliation even as it justified the February 26 Kabul attack on Indians as a "legitimate" action. 
In a self-contradicting interview, Taliban spokesman Zabihullah Mujahid claimed his organisation did not want India out of Afghanistan but attacked the country for supporting the Hamid Karzai government and western forces. 
"If the Taliban returns to power, we would like to maintain normal relations with countries including India. It's possible for the Taliban and India to reconcile with each other," Mujahid told a news magazine. He said "India's role is different from those countries that sent troops to occupy Afghanistan." 
At the same time, he added that, "India isn't neutral in the Afghan conflict as it is supporting the military presence of US-led coalition forces in Afghanistan and working for the strengthening of the Hamid Karzai government." Also, he said, "India has never condemned the civilian casualties caused by the occupying forces", a reference to US-led troops in Afghanistan. 
Asked about the February 26 attack in which Indians, housed in two hotels in Kabul, were targeted, the spokesman said Taliban was responsible for it. He said it was carried out by "Taliban fighters after we got intelligence information that RAW agents were holding a meeting there." The February 26 attack targeted Indians engaged in developmental projects like medical and education programmes, killing seven of them. 
Claiming that India was supporting the Afghan government and the western forces, Mujahid said the country is, "therefore, a legitimate target for us." 
Asked if Taliban wanted India out of Afghanistan, he said, "We are not saying that India should be out of Afghanistan. Nor can India be completely expelled from Afghanistan." PTI